Humphreys Peak Hiking & Trail Info
Humphreys Peak is the highest point in Arizona at 12, 633 ft. The hike to the summit is a strenuous 5-mile climb to the top and is not for beginners. You start in a flowery meadow near Arizona Snowbowl and then wind your way above the tree line. The entire hike will take you about 6-8 hours depending on your ability level and you will gain around 3,333 ft. in elevation. The trail begins at approximately 9,200 ft in elevation, so the air is much thinner than most are used to. As you ascend, breathing can be more challenging and you may need to stop more frequently to catch your breath. Please be careful, take training precautions, and listen to your body when embarking on this adventure. Know the signs of acute mountain sickness and descend if signs or symptoms persist.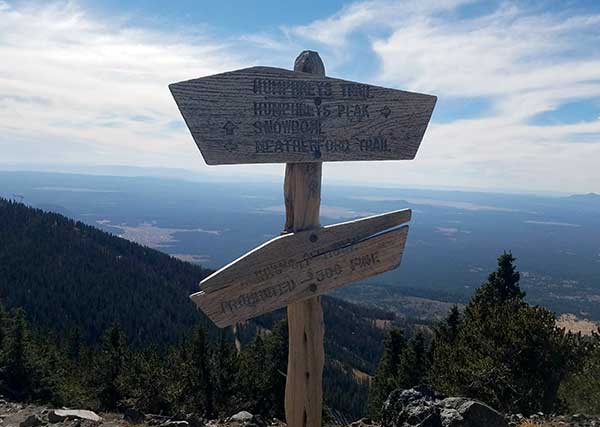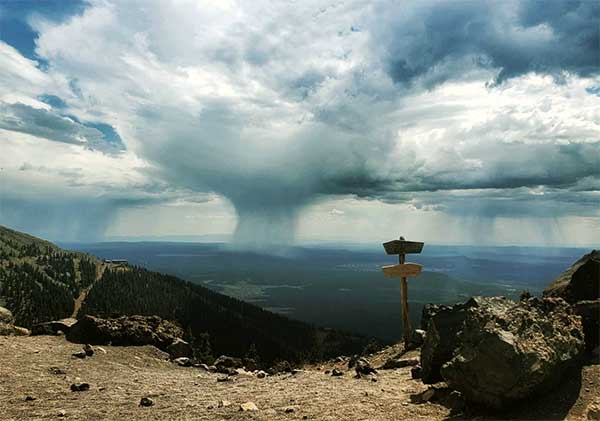 The best times to make this climb are between late spring and early Fall. Even though this is the case, don't forget that up on the mountain the weather can change quickly so be careful of sudden rain storms and windy conditions. Feel free to spend as much time as you'd like hiking but unfortunately there is no camping above the tree line. If you choose to hike this trail during the winter, make sure to have microspikes and adequate layers as it gets windy in addition to the cold temps and snow. This mountain is sacred to many Native American tribes and loved by all locals so please remember to pick up trash and leave no trace!
DIRECTIONS TO HUMPHREYS PEAK
Humphreys Trailhead is located 14.5 miles northwest of downtown Flagstaff, AZ at the San Francisco Peaks. Take US 180 north for 7 miles, then Snowbowl Road (FR 516) for 7.4 miles to the Snowbowl lower parking lot. The trailhead is at the north end of the parking lot. All roads are paved.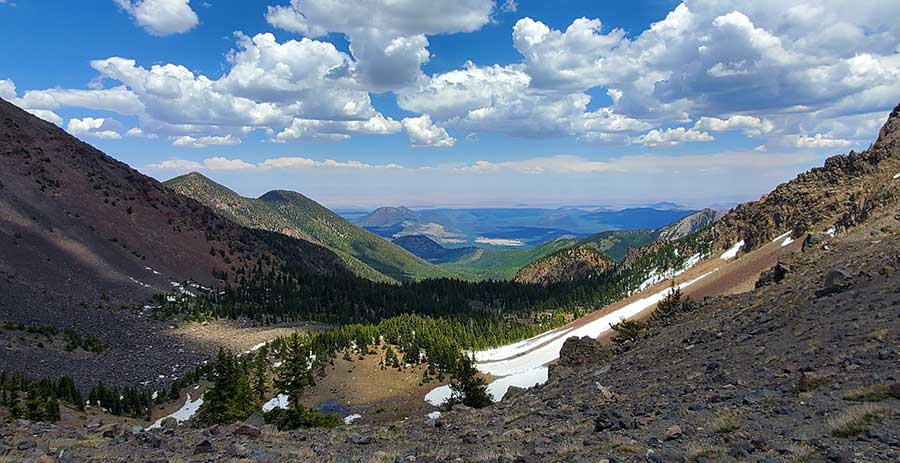 ---
RECOMMENDED THINGS TO DO NEAR FLAGSTAFF
---
---
---
---
---
---
---
---
---
---
---
---
---
---
---
---
---
---
---
---
---
---
---
---
---
---
---
---
---
---
---
---
---
---
---