5 Best Stargazing Spots in Flagstaff, AZ
Flagstaff was designated the world's first International Dark Sky City in 2001. This means the city adheres to very strict light pollution limitations so that stars can be more viewable. This effort also provides protection for the survival of nocturnal animals. Flagstaff had the world's first outdoor lighting ordinance policy enacted in 1958, where every gas station and street lamp had dimmer lights than those found in other cities to help keep the dark skies visible. In short, this town takes stargazing seriously. Don't be surprised when you look up at the night sky and see this dazzling array of constellations and nighttime wonder. Whether you're just traveling through Flagstaff on your way to somewhere else, or if you are a die-hard stargazer here to see the best of Arizona, here are the top 5 spots in Flagstaff to see the stars:
1. Lowell Observatory
Right next to Downtown Flagstaff, Lowell Observatory is where they discovered Pluto and where astronomers still watch the night sky. Every Friday night, (weather permitting, 8-10pm), they have their highly popular Cosmic Questions event. An informal discussion with a Lowell Educator, they will answer your questions about astronomy and will let you see some of the constellations through one of their telescopes. Regular admission rates apply ($22 per adult, $12 per child) for this event, but that also means you can come during the daytime to check out the rest of the observatory. Lowell Observatory also has various tours throughout the year that you can attend. In addition, they now have the Giovale Open Deck Observatory, which is a collection of 6 advanced telescopes that allow you to see the stars up close and educators on hand to help answer questions or discuss various constellations. Lowell Observatory is the epicenter of Flagstaff's stargazing community and a huge part in Flagstaff's history, so we highly recommend this as your first stop!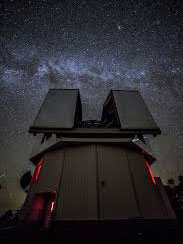 2. Wupatki National Monument Parking Lot
Doesn't sound super promising when the words "parking lot" are involved, does it? But trust us, this is arguably one of the best places to see some killer stars. It is far enough away from the city proper to have almost no light pollution. (Yes being in a Dark Sky City still means there is some light pollution). Big bonus: There is almost nothing blocking your view across the horizon due to lack of trees and other obtrusive items, meaning you can see from the horizon in the west to the horizon in the east. It's pretty spectacular.
North of Flagstaff off of Highway 89, it is a little out of the way for most visitors, but it is definitely worth it. While access to the monument's visitor center itself closes at 5pm and the trails around it close at sunset, there are technically no rules to just stopping in the parking lot for an hour or more to check out the stars. Just don't plan on camping overnight; that is still not allowed and there are no designated camp spots to do so anyway. There is a $25 fee to get into the Sunset Crater- Wupatki area per private vehicle, but it lasts for 7 days. So if it is cloudy one night, you can always try again the next night. If you are a super fan of the stars there is a Flagstaff Annual Pass ($45) that covers the entrance fee to both Sunset Crater and Wupatki for a whole year. That's a lot of time to watch the stars cross the sky.
3. Sunset Crater Volcano Park
Just 14 miles away from the Flagstaff Mall on Highway 89, this park has amazing views of the night sky. With the same entrance fee and hours as the Wupatki National Monument, this is also a great place to look for the stars. There is more tree cover and the trails also close at sunset but there are some amazing spots out there to see some awesome stars. Simply drive around the area and when you see a great spot, stop and enjoy. There are also multiple forest roads that branch off and leave Sunset Crater Volcano Park itself, meaning you can camp! This is probably the best place to take your photography star-scapes of the Milky Way because you can get those beautiful ponderosa pines to frame your shot.
4. Buffalo Park
For those who don't feel like driving out of town or have limited time, Buffalo Park is also a great spot to catch some stargazing. Situated on McMillan Mesa northeast of Downtown Flagstaff, it is a 215-acre park that used to be the home of a western-styled, animal-viewing park, complete with, you guessed it, buffalo. It is an amazing place to take kids and dogs on the 2-mile loop that goes through the park to see the stars with the San Francisco Peaks and Mount Elden as part of the backdrop. If you're lucky you might even see the family of mule deer that frequent the area, just please pick up your trash so they don't try to eat it!
Also, every September is the Annual Star Party. This is an amazing event where locals, star fans and night sky photographers get together over three days of celebrating the night sky! Professional night sky photographers offer free photography lessons to people of all ages. This is certainly an event you'll want to attend. Please check our calendar closer to September to see which days the Star Party will take place this year.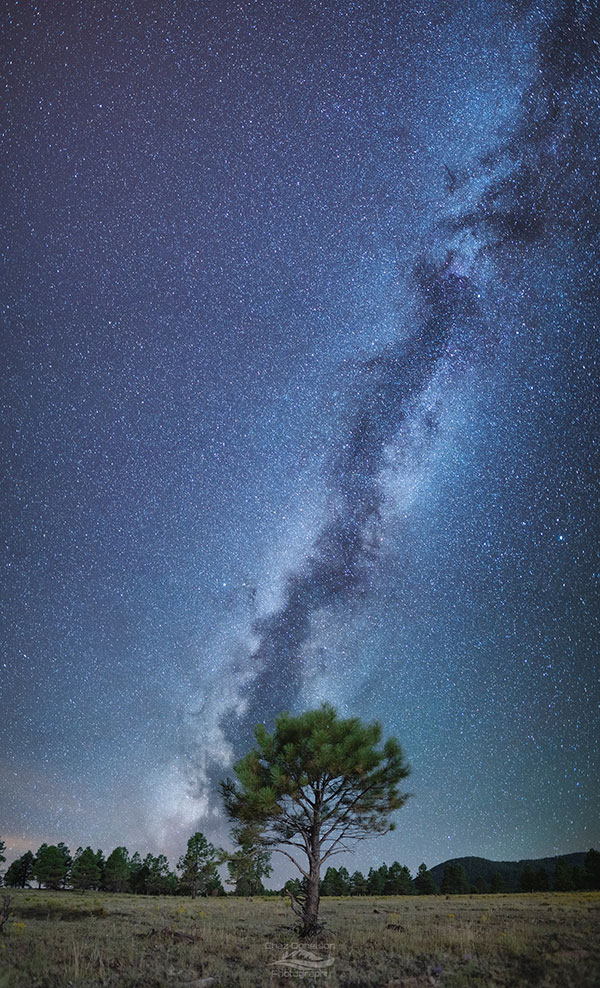 5. Arizona Snow Bowl (Summer only)
Speaking of parking lots, here is another one! Ramp up your stargazing by heading up the San Francisco Peaks to the Arizona Snowbowl parking lot and check out the night sky at high elevation. This is only recommended in summer, as the nights can be significantly colder in winter and there are no services at night because Arizona Snowbowl lodge is closed. Head north through Flagstaff on Highway 180, then turn and head north on N. Snowbowl Road, this trip will be a 20-minute drive from town, but totally worth it. There are various parking lots to choose from but the lower one that has an unobstructed view headed west is a favorite among locals and on any clear night you will see other people stargazing. So grab a picnic, blanket, friends, whatever your heart desires and enjoy the night sky.
Bonus:
If you are comfortable driving on dirt roads in the dark, stargazing at the top of Mount Elden is a local favorite. It's often closed due to a range of reasons such as forest fire closure; muddy, not drivable road conditions, or seasonal closure. Although this is one of the most used recreational spots in Flagstaff, it's also one of the most protected for good reason. Check road closures before heading up Elden Lookout Road. To get to Elden Lookout Rd, drive down Fort Valley Rd north just 2.6 miles from Humphreys Road in downtown Flagstaff. Turn right onto Shultz Pass Road, which will be a stoplight. Go straight on Shultz Pass Road until you see a fork in the road and stay right. You will then be on Elden Lookout Road that takes you to the top of Mount Elden. Please drive slow as the first part of this drive is a neighborhood with many deer and elk throughout the year. Also, please only do this drive if you are comfortable driving uphill, on a sometimes bumpy dirt road, with switchbacks, in the dark.
---
THINGS TO DO AROUND FLAGSTAFF
---
---
---
---
---
---
---
---
---
---
---
---
---
---
---
---
---
---
---
---
---
---
---
---
---
---
---