Lowell Observatory
If you love the night sky - the stars and the galaxies that live above us, then you do not want to miss Lowell Observatory in Flagstaff. Sitting on top of Mars Hill Mesa, this observatory will likely change the way you view outer space - in a mind-boggling, and even romantic way. Since its inception, the Observatory has been home to many discoveries, including the first detection of the expanding nature of the universe; the discovery of Pluto and its atmosphere; moon mapping for the Apollo moon mission; the rings of Uranus and many more. Because of the incredible scientific and cultural background of Lowell Observatory, it is recognized as a Registered National Historic Landmark, an Arizona Treasure, and has been named one of "The World's 100 Most Important Places." And personally, we agree and see what the fuss is all about. Lowell Observatory is a stop you definitely want to make time for when you come to visit Flagstaff, Arizona.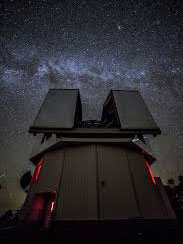 So when you do visit, there are some things that Lowell Observatory offers that you won't want to miss out on. First, we recommend doing your own research before you come! There are so many programs, buildings, telescopes, historical artifacts, and events to see that Lowell is a place you will want to return to on your next visit. Luckily for you, we did a bit of research to get you started…
Our Recommendation of What Not to Miss
The Giovale Open Deck Observatory A brand-new public observing plaza that features six advanced telescopes that showcase a wide range of celestial life. This will give you a viewing experience like none before. This is where you can geek-out with hands-on experience.
Tour the Clark Telescope This is the oldest building at the observatory. The Clark telescope was built in 1896 and used to uncover the first evidence of the expanding nature of the universe. This telescope and the building that houses it should not be missed! This telescope will make you feel like a kid again, full of wonder and grandeur.
Things you may not have known about Lowell They have an impressive children's program and area. They support the locals: They have a locals' discounted rate and they have hosted Yoga Under the Stars, opening the Rotunda Museum for local yogis. They also operate the Discovery Channel Telescope, housed in Happy Jack Arizona. One of the most powerful telescopes in the world that weighs 6700-pounds and cost $53 million USD.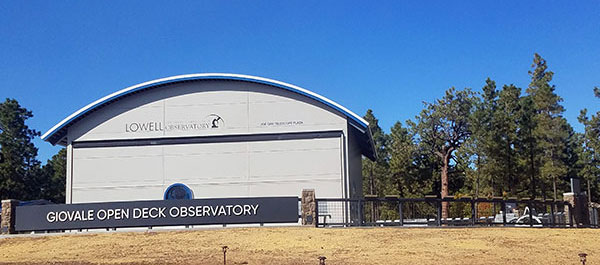 ---
Programs to Attend:
With climate change happening in our world, the talk of another planet becoming available for human life is becoming more mainstream. The Canals of Mars is a wonderful program where you can begin to understand Mars in a new way; revealing how special and unique planet earth truly is. The Canals of Mars | 6pm
Step outside of what you know by exploring beyond our Milky Way galaxy. The Stars and Galaxies program will shed light on how Lowell has played a part in discovering the expanding nature of our universe.
Stars and Galaxies | 8pm
Lowell Observatory Operating Hours and Programs:
Open year-round
Monday – Saturday 10am – 10pm Sunday 10am-5pm (Tip: If you want to check Lowell out during the day come on a Sunday so you pay a discounted rate for the shorter day)
DAYTIME PROGRAMS:
Visit Lowell during the day to learn the fascinating history of Lowell and the science of star exploration, as well as view the sun through a telescope.
(**Starred are recommended by Lowell)
Solar Program
Lowell Tour **
Story of Pluto Tour **
Solar Program
Putnam Collection Center Open House
Lowell Tour
Story of Pluto Tour
Solar Program
Putnam Collection Center Open House
EVENING PROGRAMS:
Visit Lowell in the evening for the science and exploration of our night-time skies.
Giclas Lecture Hall
Wonders of the Solar System
Science demonstrations
Science Talk
Stars and Galaxies
Rotunda Museum
The canals of Mars
Resolving Pluto
Featured planet **
Constellation Tour **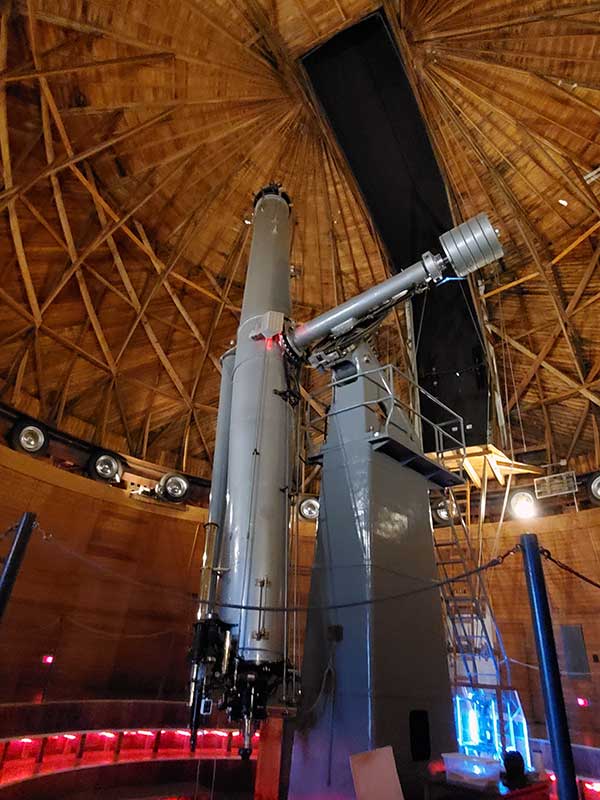 ---
Admission
Daily except for Tuesdays:
Adults (ages 18+): $25
AAA/seniors 55+/military: $22
College Students (with valid ID): $15
Children (ages 5-17): $16
Children 4 and under: FREE
Tuesdays (close at 5pm)
Adults (ages 18+): $18
AAA/seniors 55+/military: $16
College Students (with valid ID): $15
Children (ages 5-17): $12
Children 4 and under: FREE
Flagstaff and Coconino County locals and their guests (daily, with ID):
Adults (ages 18+): $15
Children (ages 5-17): $10
Children 4 and under: FREE
Members:
Free
Note: Stargazing may not be available during inclement weather.
---
MORE RECOMMENDED FLAGSTAFF ATTRACTIONS
---
---
---
---
---
---
---
---
---
---
---
---
---
---
---
---
---
---
---
---
---
---
---
---
---
---
---
---
---
---
---
---
---
---
---
---
---
---
---
---
---
---
---
---
---