Flagstaff Real Estate
Dreaming about living in Flagstaff Arizona? You're not alone! Flagstaff is one of the most popular targets for retirement, resort style living communities, fixer uppers, and new homes. Who wouldn't want to enjoy year-round outdoor weather, diverse landscapes, glittering lakes, aspen and pine forests and majestic mountains? But where to start? One really beneficial way is to get connected to a Flagstaff realtor. What are the benefits of working with a realtor versus looking for a home alone? They firstly have knowledge of the market that goes beyond what can be found by the average person. By being part of the Multiple Listing Service (MLS), these agents have the ability to access the most accurate and up to date information on the market including data from closed listings. Another benefit is a realtor's network. They are able to find the perfect home for you through working with other agents and an advance knowledge of the Flagstaff area. They know exactly what timeline to expect and can help you through the more challenging aspects of home buying such as inspections and negotiation with other realtors. The best part is consulting a realtor is free! To make that first step towards your dream house, check out some of our recommended realtors below!
Real estate is one of the most sound investments that you can make in general, but especially in Flagstaff. Housing prices here have been able to with stand even the most terrible of financial crisis. Why? Because Flagstaff does not have the room to rapidly grow due to natural barriers such as the beautiful San Franscico Peaks. This means that land here maintains it's value. Another good reason to be a home owner in Flagstaff is the potential to rent out the space for extra income. This is a college town and there are always interested renters. Whether you are a first time home buyer or an experienced real estate guru, Flagstaff is the place to create a long lasting and profitable venture. Below, check out some Flagstaff real estate market statistics you can use whether you're looking to relocate soon; or vacation now and retire later; or invest now, and relocate or retire later.
Based on combined data from various reliable sources including Trulia and Realtor.com:
Median home list price — $414,083
Median home sale price — $315,872
Average value per square foot — $163
Estimated rental price per month — $1,500
Population — 68,667
Median Age — 35
Median Household Income — $49, 765
Percent of adults with bachelor's degree or higher — 48%
Males — 49.6%
Percent of homeowners — 63%
Females — 50.4%
Average Commute Time — 16 minutes
Looking for a safe and luxury housing community in Flagstaff? Here we have three main resort communities! Though they all contain a golf course, a country club, and are gated communities; they each have their own unique benefits! Check out our list below for more details!
Forest Highlands:
Located off 89A on your way to Oak Creek Canyon, this community has things for kids and adults. During the summer the club house has kid camps as well as movies in the park and family barbecues. For the adults there are a variety of dinner events including wine tastings. To top it off they also have holiday parties and community building activities such as community gardening!
Pine Canyon:
Located near Lake Mary road, this golf community has a number of amazing activities for everyone including a spa, two tennis courts, three pools, a water slide, and a recreation area with televisions and video games. The club house amenities include locker rooms and a golf shop.
Flagstaff Ranch
Located on your way to the Arboretum, this community not only has a golf course but a pool, a golf shop, a banquet room, a library with free WIFI, and many other accommodations.
For more information check out one of our recommended realtors below and find your ideal resort lifestyle community!
For many Flagstaff visitors interested in relocating and becoming permanent residents, the need for information on Flagstaff schools is almost universal. Whether you have school-aged children for which you'll be selecting a school and a family-friendly neighborhood or one of thousands of Baby Boomers who are seeking active retirement and continuing education in the second half of life, Flagstaff's school system has what you're looking for. From one of the nation's top performing "Blue Ribbon" public school districts (Flagstaff Unified School District) to two of Arizona's finest higher-education institutions, Flagstaff schools are focused on excellence.
Elementary Schools:
Christensen
4000 N. Cummings, Flagstaff, AZ 86004
928-773-4140
Grades PreK-6
Cromer
7150 E. Silver Saddle, Flagstaff, AZ 86004
928-773-4150
Grades K-6
DeMiguel
3500 S. Gillenwater, Flagstaff, AZ 86001
928-773-4000
Grades K-6
Killip
2300 E. 6th, Flagstaff, AZ 86004
928-773-4080
Grades PreK-6
Kinsey
1601 Lone Tree Road, Flagstaff, AZ 86001
928-773-4069
Grades K-6
Leupp
3285 E. Sparrow, Flagstaff, AZ 86004
928-686-6210
Grades K-6
Knoles
4005 E. Butler, Flagstaff, AZ 86004
928-773-4120
Grades K-6
Sechrist
2230 N. Fort Valley Road, Flagstaff, AZ 86001
928-773-4020
Grades PreK-6
Puenta de Hozho (Bilingual Magnet School)
3401 N 4th St, Flagstaff, AZ 86004
928-773-4090
Grades K-5
Thomas
3330 E. Lockett, Flagstaff, AZ 86004
928-773-4110
Grades K-6

Middle Schools
Flagstaff
755 N. Bonito, Flagstaff, AZ 86001
928-773-8150
Grades 7-8
Mount Elden
3223 N. 4th St., Flagstaff, AZ 86004
928-773-8250
Grades 7-8
Leupp
3285 E. Sparrow, Flagstaff, AZ 86004
928-686-6210
Grades 7-8
High Schools
Coconino
2801 N Izabel, Flagstaff, AZ 86004
928-773-8200
Grades 9-12
Flagstaff
400 W. Elm, Flagstaff, AZ 86001
928-773-8100
Grades 9-12
Sinagua
3950 E Butler, Flagstaff, AZ 86004
928-527-5517
Grades 9-12
Summit
4000 N Cummings, Flagstaff, AZ 86004
928-527-8198
Grades 9-12
Higher Education
Northern Arizona University
South San Francisco Street
Flagstaff, Arizona 86011
Undergraduate Studies Phone: 928-523-5511
With its solid reputation as a university with all the features of a large institution but with a personal touch, NAU carefully balances teaching, scholarship and service with a faculty and staff dedicated to each students' success. Read more about Northern Arizona University on our NAU Fact Sheet.
Coconino Community College (CCC)
Lone Tree Campus
2800 S. Lone Tree Rd.
Flagstaff, AZ 86001-2701
Campuses in Flagstaff, Fredonia, Page/Lake Powell, Grand Canyon and Williams. Undergraduate and online curriculum in areas such as Arts and Sciences, Career & Technical Education and other Continuing Education courses. Coconino Community College is a community college serving Coconino County in the northern part of Arizona. The main campus is on the south side of Flagstaff, Arizona.
One of the best parts about Flagstaff is that no matter which neighborhood you decide to live in, you always have an incredible view. Whether that view is from your living room window or out your car window on your commute, you can always be sure to catch a glimpse of the Peaks, Mount Elden, the bustle of downtown, or the tranquility of the ponderosa pine forest that surrounds Flagstaff. The neighborhoods here are like the landscape itself and vary vastly depending on which side of town you are on. Each of them have some kind of connection to the community such as proximity to schools, the hospital, a trail system, or the downtown area.
Flagstaff Neighborhoods
Northwest Flagstaff:
This area of town is located near the hospital and close to the downtown area. This means that in many cases, you will be living in an older house that has been renovated, or you will be doing the renovation yourself. For the most part these neighborhoods are close to Flagstaff High School, Sechrist Elementary, and Montessori Elementary Schools.
Linwood
Cheshire/Peak View
Valley Crest
Coyote Springs
Lockett Park
Northridge
Coconino Estates
Mount Elden -- aka "Hospital Hill"
Switzer Mesa
Pinecrest -- aka "Cherry Hill"
Flagstaff Townsite
Flagstaff Old Town
University Meadows -- condo complex near NAU
Milton Commercial
Southside/Brannen
W. Rt. 66/Industrial
Boulder Pointe
Woodlands Area
Ponderosa Park
Railroad Springs and West Village Estates 
Presidio
Other North West City
Southwest Flagstaff:
This area of town has many unique neighborhoods. Some are more geared towards families due to their proximity to DeMiguel Elementary School such as University Heights. Others like Lake Mary Road estates are known for their proximity to trial systems and outdoor adventures as well as how close they are to Kinsey Elementary School. If you are a horse lover there is also Equestrian Estates. This area is one of the only neighborhoods within the city limits that is horse friendly. It is also located across the street from the west-side Gore building and is on the way to the Flagstaff Arboretum.
Equestrian Estates
Lake Mary Park Estates
Bow & Arrow
Lake Mary Crossing (The Sanctuary)
Other Lake Mary Road area properties
Pine Knoll
Pinnacle Pines
Bennett/Lanewood Estates
Pine Canyon
Foxwood
Aspen Village
Boyington
Aspen Trails
Ponderosa Trails
University Heights
University Highlands
University Terrace
Mountain Dell
Other Southwest City
Southest Flagstaff:
This side of town is located near many schools including Sinagua Middle School, Northland Preparatory Academy, Mount Elden Middle School, and Thomas M. Knoles Elementary School. These neighborhoods are located close to Fox Glenn park which has a playground structure, many fields, a skatepark, and basketball courts. For these reasons, southeast neighborhoods are very family friendly.
West of Continental
Sinagua Heights
Falcon Ridge
Forest Springs
Foxglenn
Foxlair
Elk Run
Coconino Country Club
Continental Country Club
Lakeside Acres
Amberwood
Walnut Ridge
Walnut Meadows
East of Country Club Road
Other South East City
Northeast Flagstaff:
Many of the neighborhoods on the Northeast side of Flagstaff have transformed in the last decade. Once not considered a desirable part of town, this area has taken on a new life and is now one of the best places to get a deal in Flagstaff. The housing prices are lower and the area is in a state of rejuvenation. These neighborhoods are located next to 4th St., Mount Elden Trail systems, and Coconino High School.
Sunnyside
Paradise Hills
Shadow Mountain
Skyline
Swiss Manor
Upper Greenlaw
Lower Greenlaw
Mt. Elden Foothills
Mobile Haven
Christmas Tree
Smokerise
Timberview Village
South Rural Flagstaff:
This area of town is located a little ways out side of the main Flagstaff area. If you do not mind the twenty or more minute commute than you can find some wonderful housing out there. This is a more secluded location where you can find great deals.
Lake Mary Road
Kachina Village
Highland Meadows
Mountainaire
Munds Park/Pinewood
Foxboro
Forest Highlands
Flagstaff is a unique and beautiful place. The culture is centered mainly around outdoor activities and a mutual love for the beautiful landscape surrounding the area. For this reason there is a huge focus on activities such as camping, biking, hiking, skiing, snowboarding, rock climbing, and even just being outside in general. This has made Flagstaff a community where biking or walking to work is not just accepted, but encouraged and embraced. The Flagstaff community holds many events such as First Friday Art Walks and Movies Under the Stars downtown during the summer months. The home of Northern Arizona University, this town has a mixture of a college town atmosphere and family one. Flagstaff has many benefits such as being close to incredible Arizona sites such as the Grand Canyon and Sedona. It also has all four seasons and at 7,000 ft. elevation is an escape from the Phoenix heat. Flagstaff is an active community full of beautiful views and wonderful people.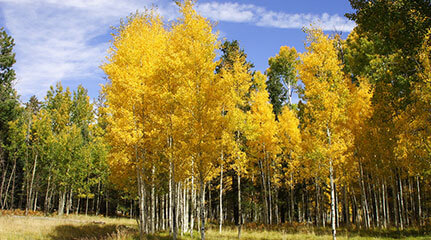 FLAGSTAFF, AZ WEATHER
Check out the weather conditions before you come. Winter and summer are popular, but there's no bad time to visit Flagstaff.
See Flagstaff Weather »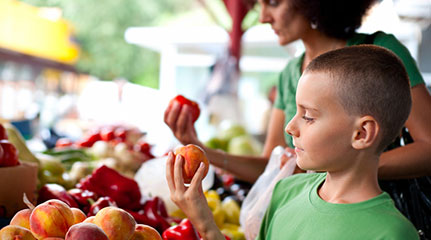 WHAT'S ON THE CALENDAR?
Our Flagstaff Event Calendar is full of festivals, workshops, art fairs, concerts and classes. Browse or add your event.
See the Event Calendar »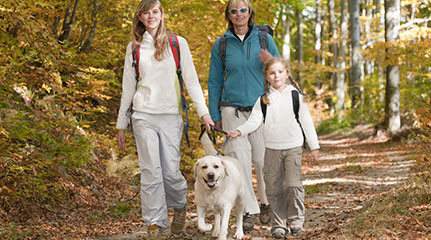 TAKING YOUR FAMILY TO FLAGSTAFF FOR VACATION?
Here are some of the most family-friendly hotels in Flagstaff and some things to do that should keep everyone happy…at least for a while.
See Family-Friendly Flagstaff »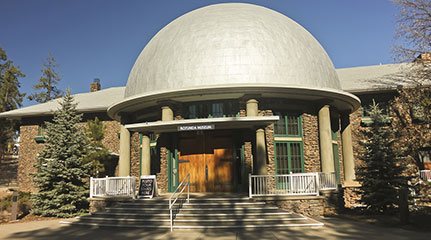 IF YOU ONLY HAVE ONE DAY TO SEE FLAGSTAFF
These are the essential things you MUST do to get the most out of your day trip.
Plan Your Day Trip Here »