Guided Adventures
Guided adventures are activities or sports that you actively participate in under the direction of an experienced guide. Flagstaff offers visitors the opportunity to go on some truly amazing outdoor adventures like rock climbing, kayaking, mountain biking, snowboarding, cross-country skiing, hiking the Grand Canyon and many others. Adventure guides are knowledgable experts in their area and usually a lot of fun to be around. There's something about doing what they love for a living that makes them wonderful people to be around. If you're new to these things or even a novice, hooking-up with a guiding service will make your experience safer and more enjoyable. Every outdoor mecca has guides with important local knowledge. It is always best practice to ensure that you and your adventure partners are safe and knowledgable about the area and sport, so don't hesitate to consult when any of the guiding services before engaging in an activity that is potentially high-risk. But go on an adventure! It will be an experience to remember and Flagstaff is just the place to do it.
---
1. Western River Expeditions
Discover the Grand Canyon, endless in scenic wonder, rich in Native American history and loaded with
...
More
2. Antelope Canyon & Horseshoe Bend
Spend a day visiting two of the most iconic landscapes in the American Southwest- Antelope Canyon
...
More
3. Wildland Trekking
Go on an epic journey to Sedona, the Grand Canyon or more! Services include 1 to 8 day hiking adven
...
More
4. Colorado River & Trail Expeditions Grand Canyon Rafting
Colorado River & Trail Expeditions offers rowing, paddle, motor, kayak support, and hybrid all-inclu
...
More
5. Grand Canyon Expeditions
The Grand Canyon is one of the wonders of the world, and what better way to see it than from its hea
...
More
6. Canyoneers
The ultimate getaway! Spectacular scenery, great side canyon hikes, ancient Indian ruins, splendid
...
More
7. Canyon Explorations, Inc.
Our Hybrid Grand Canyon Raft Trips are geared for individuals seeking a highly participatory vacatio
...
More
8. Guided Outdoor Rock Climbing & Indoor Climbing Gym
Flagstaff Climbing Center is located in historic downtown Flagstaff. The center features over 6500 s
...
More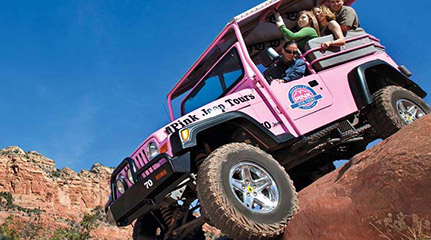 Pink Jeep Tours in Sedona and Grand Canyon
Voted by Trip Advisor as the #4 tour company in the US! Explore Sedona or the Grand Canyon with entertaining and knowledgable guides. Book a Tour »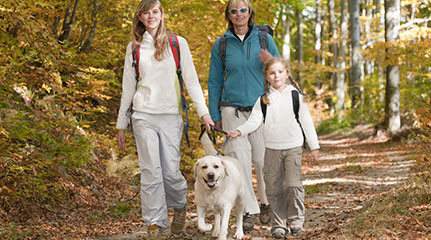 TAKING YOUR FAMILY TO FLAGSTAFF FOR VACATION?
Here are some of the most family-friendly hotels in Flagstaff and some things to do that should keep everyone happy…at least for a while.
See Family-Friendly Flagstaff »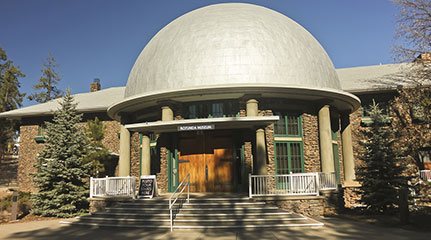 IF YOU ONLY HAVE ONE DAY TO SEE FLAGSTAFF
These are the essential things you MUST do to get the most out of your day trip.
Plan Your Day Trip Here »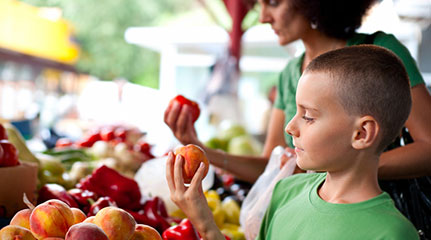 WHAT'S ON THE CALENDAR?
Our Flagstaff Event Calendar is full of festivals, workshops, art fairs, concerts and classes. Browse or add your event.
See the Event Calendar »