Best Free Things to Do in Flagstaff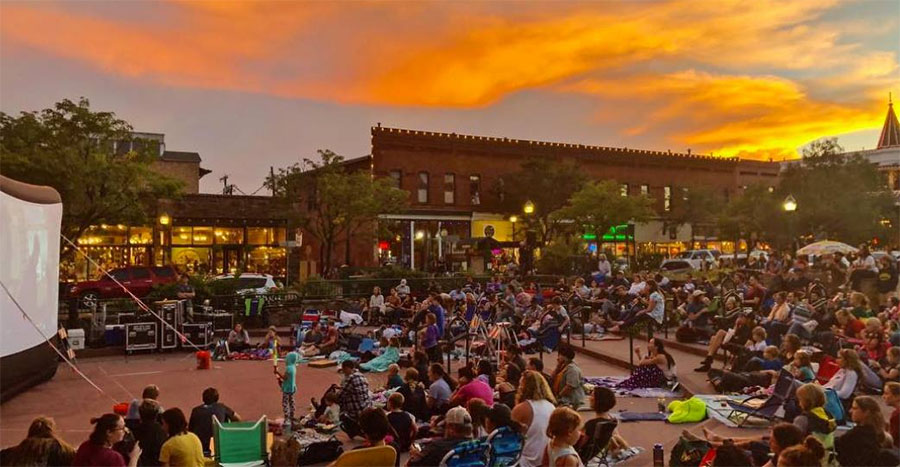 Photo Credit:
Flagstaff 365
Looking for free things to do in Flagstaff, Arizona? Whether you are traveling alone, with friends, children, or dogs, Flagstaff has plenty of free options for you to take advantage of. The best thing you can do if you want to participate in free activities is to do your research and plan ahead. If you can bring your own gear: bikes, fishing poles, stand-up paddleboards, climbing gear - then you can take even more advantage of the free opportunities this mountain oasis offers. The first step in having affordable days with free activities in Flagstaff (so you can spend more on that delicious nightly dinner) is to come prepared.
How to find and prepare for a free day in Flagstaff:
Look at local calendars like Flagstaff.com/calendar to see what free events are happening while you visit.
Bring your personal reusable water bottles and fill them up ahead of time. (Remember Flagstaff is at 7,000 feet so you will want to hydrate often.)
Bring home-made snacks and meals for the parks and trails.
Pack blankets, headlamps, layers (coats, hats, gloves), chapstick, and sunscreen– those extra necessities that you may need so you don't have to run out for them.
Pack guidebooks, trail maps and charge your phone so you have the information at hand and can explore without hesitation.
Bring activities from home: frisbees, games, tennis racquets, slackline, bikes, etc.
The second step is to plan those free activities! We listed a few (okay a lot) of our favorites to help you get on your way! Because as the saying goes…. The best things in life are free.
1. Explore the Flagstaff's Trails
Go for a hike, walk, jog, run on any of the many Flagstaff trails. Flagstaff's trail system contains more trails than you could do in a weekend. Do you want an easy, well maintained, just off the road trail? Then we suggest hitting the Flagstaff Urban Trail System (FUTS, pronounced "foots"). A city-wide network of non-motorized pathways that are great for recreation or transportation. Do you spend money on Uber or downtown parking? Then the FUTS may be a great way to save some dough and walk the trail from your Airbnb to downtown. At present, there are about 56 miles of FUTS trails in Flagstaff and it's growing toward the goal of about 75 miles in the future, to complete a system of 130 miles. For another easy, well-maintained scenic walk, go to Buffalo Park located in the middle of town. It's also a great place to have a picnic!
Or, if you are looking for that hidden sufferfest, single-track trail that leads to a view, then hike any of our trails that surround town and the mountain – start at any popular trailhead: Schultz pass, Aspen Corner, Fat Man's Loop, or Elden Lookout and you will find beautiful long trails to follow anywhere you venture.
Arizona Nordic Center's trails are OPEN to the public during the summer free of charge! This is definitely an area worth recreating in this summer.
2. Enjoy Flagstaff's Parks
Flagstaff has so many wonderful parks for anyone to enjoy. Bushmaster Park is a beautiful local park on the east side that offers live music in the summer, a skate park, tennis and basketball courts, lush, green grass and many other park amenities. Thorpe Park has an amazing children's play area, plenty of tennis courts. and a disc golf course. Thorpe Park also has Flagstaff's favorite Bark Park where your pup can enjoy running around off-leash with some new friends. Wheeler Park is right downtown and is a great place for an afternoon nap, a game of frisbee, slackline, or people-watch. Wheeler Park also hosts weekend concerts, art fairs, and community festivals. If you want a spacious park with the best views, then you must visit Buffalo Park and walk their 2-mile loop.
3. Cruise the Scenic Drives
So maybe you prefer to cover more mileage from the comfort of your car? Flagstaff is a great place for sightseeing from your own vehicle. If you want to stay in town drive up Mars Hill (on your way to Lowell Observatory) and look out over this mountain village. Or you can drive up the mountain by heading North on 180 and turn right up Snowbowl road for a breathtaking view. The drive to Lake Mary, Mormon Lake, Oak Creek or Kendrick Park will also give you beautiful views to take in as well.
4. Meander the Bookshelves
Flagstaff has two public libraries with one right downtown for your convenience. Brightside bookshop and Starrlight books are gems in downtown Flagstaff that will give your mind inspiration while you browse their collections. Finally, Bookman's (located off Milton near Sprouts) has free activities for kids on Fridays but they also have an incredible collection that is worth exploring just to enjoy the entertaining education.
5. Stroll Around on Frist Friday Art Walks
It's definitely one of the best nights of the month out in town. There's something for everyone on First Friday. From storytime for children and/or adults, free wine and cookies at art exhibits, to really great specials at local shops - and well, just really good art, you'll find First Friday in Flagstaff a fun experience. It winds down pretty early, so head into a local restaurant or cocktail bar to cap off the fun night.
6. Explore Nature
The trails and parks you explore will be specific to the activity you are undertaking, but there is so much more you can do outside for free then walk, run or mountain bike on a trail. Kachina wetlands are a great spot for Birding. Picture Canyon hides a secret waterfall and petroglyphs. Watch the deer and elk wander through Buffalo Park. Take a swim in Lake Mary in the summer. Go snowshoeing on the rim above Sandy's Canyon. The opportunities that exist in Flagstaff's nature are boundless.
7. Northern Arizona University
Our local university has shaped Flagstaff since it first opened in 1899. A local Division I university with a Lumberjack for a mascot has an incredible campus atmosphere and it is very open and welcoming to the public. Drive around and get lost and enjoy seeing all it has to offer. The sidewalks are fun and creative to bike, walk or skateboard. The campus even has urban bouldering so you can go climb around. The athletic fields are fun to look at while some of the practice fields are open to public recreation at certain times. It's a mellow, welcoming campus that hosts over 20,000 students and is a part of the local community and free for you to explore.
8. Willow Bend Environmental Education Center
Willow Bend strives to educate all generations of people to make choices that are healthier for themselves, the community and the planet. There are several workshops, nature hikes, and fun projects going on all the time. Do a self-guided tour of the surrounding gardens to see wildlife and wildflowers or check out the Science Saturday events.
9. Disc Golf
It's a big thing here. You'll find several disc golf courses around Flagstaff, in fact, there are about 6 established courses. There are few better ways to spend an afternoon than roaming around the forest with your friends, getting some leisure exercise in the fresh air with a beverage in hand. Just be sure to not hit runners and other innocent recreationists passing by!
10. Lava Tubes
If you haven't already heard of the Lava Tubes, this is a volcanic vent located in Hart Prarie. As the lava flowed from the vent, the outside hardened into a tube-like formation. This newly created tunnel filled with molten lava creating a fiery faucet. Once the flow was done the cave cooled and remains a mile-long tunnel for all of those brave enough to explore it. This 700,000-year-old formation remains a cool 35°-45° even in the summer. It is open year-round, but it requires a longer approach hike during the winter. For more information, you can find it here: https://www.flagstaff.com/lava-tubes
---
Seasonal Free Things to Do in Flagstaff
12. Concerts in the Park
When its sunny and warmer months of June and July, Flagstaff hosts free concerts in the park. These are typically local bands that play on the grassy lawns filled with families, friends and college students alike. Enjoy face painting, picnics, dancing and music with the locals of Flagstaff.
13. Flagstaff Farmers Market
On Sundays May-October the Flagstaff Community Market hosts farmers, artists, food vendors, and many others who come together to sell their wares. Taste delicious samples of local, organic food; find the perfect Southwest sun hat, or buy handmade furniture or kitchen cutting boards. Even if you're not wanting to buy anything, the market is a perfect place to spend a Sunday morning with a cup of coffee in hand
14. Snow Play
Sledding, snowshoeing, snowball fights, making snowmen and igloos are a great way to spend a snowy day. Make sure to bring your thermos of hot cocoa and lots of snacks. Please make sure to take all the pieces for your sled and snack wrappers with you when you are done! We're hoping the only thing you leave behind is a happy snowman (who maybe likes warm hugs, too).
15. Grand Falls
During the Spring and monsoon season (late summer), the Little Colorado River releases a gorgeous, chocolate milk-looking waterfall that's technically taller than Niagra Falls. You can park your car and walk down to near the base of the falls. It gets really mucky down there from the soft dirt deposit, so make sure to wear proper footwear. You can find more details here: https://www.flagstaff.com/grand-falls-arizona
16. Movies on the Square
Movies on the Square Saturday nights in Flagstaff during the summer are second to none. Downtown Flagstaff hosts a free movie under the stars at Heritage Square. Movies are always family-friendly. So bring your sleeping bags, blankets, popcorn snacks, and your favorite movie buddy. These make for some of the best summer night memories.
Flagstaff has endless free opportunities for you to take advantage of while you visit. So, the first step is to prepare, the second step is to plan and our final step is to explore. You will only find those financially free, soul-enriching activities by getting out there. To see what our forests have to offer and what our mountain is holding you need to put yourself outside on the trailhead. Talk to the locals and get curious about the history this place carries. You can give yourself a personal tour of the hauntings of downtown or reach Humphreys summit (12,633 ft.) with a little bit of preparation. And maybe planning those free activities will be more rewarding than you ever imagined. If you don't mind spending a little money, we've got some more recommended things to do.
---
RECOMMENDED THINGS TO DO IN FLAGSTAFF
---
---
---
---
---
---
---
---
---
---
---
---
---
---
---
---
---
---
---
---
---
---
---
---
---
---
---
---
---
---
---
---
---