Grand Canyon Tours
Getting from Flagstaff to the Grand Canyon is simple! Flagstaff is located just 80 miles south of the Grand Canyon which makes it an excellent location to begin your trip to this natural wonder of the world! There are several ways to visit the Grand Canyon; by train, helicopter, river raft, shuttle, bicycle, mule and by foot. Whichever you choose, your journey from Flagstaff to Grand Canyon National Park will be an experience that you will remember for a lifetime. The south rim is home to Grand Canyon Village, an area full of historic buildings, restaurants, souvenir shops and the starting point of many Grand Canyon tours. This is the easiest portion of the Grand Canyon to visit while staying in Flagstaff. Due to the immense amount of tours and activities offered at several locations in the Grand Canyon, we will focus on South Rim services. For more Grand Canyon tours and information, go to TheCanyon.com.
One of the most popular ways to see the Grand Canyon is by boat. Several tour companies provide rafting trips down the colorado. There are many different options when choosing a river trip. You can spend as few as three days to as many as 18 days on the water. Rafting trips involve several hours per day traveling down the river. Each night s spent at different campsite and day hiking down various side canyons is usually an option. Children as young as 7 years old are allowed on some sections of the river; however, an age limit of 12 years is most common. These trips are great for active, senior-aged adventurers as well! All meals and camping equipment are included in your guided tour price. There is a long list of professional guide services who offer rafting trips through the Grand Canyon. You can find some of our preferred river guides below or see afull list of Grand Canyon river rafting trips on our Grand Canyon travel website.
Grand Canyon River Rafting Trips »
If you prefer four legs over two, year round mule trips into the Grand Canyon are offered. Mules are a hybrid between a horse and a donkey. They are known for their stability and strength as well as their gentle demeanor making them the perfect travel companion for a ride in the canyon.
The canyon vista trail ride is a three hour trip with 6 keys stopping points along the way. The price is $135.08 per person and trips depart from Grand Canyon Village between 8am and 9am.
Overnight Mule trips are also available. These trips take visitors from Bright Angel Lodge, 10.5 miles into the canyon to Phantom ranch. The trip takes about 6 hours with rest stops and lunch along the way. Guests stay in rustic cabins at Phantom ranch where they are served dinner upon arrival and breakfast the following morning. The ride out of the canyon is a shorter 7.8 miles which concludes with a short bus ride back to the lodge in the village. One night or two night rides are available and cost $552 and $788 respectively.
This is one of the most family friendly ways to see many scenic viewpoints along the south rim of the Grand Canyon. Guided tours and bike rentals are provided by Bright Angel Bicycles located right next to the visitor center at the south entrance. You can opt to rent a bike and simply explore several bike friendly pathways on your own or you can book a tour with a guide. These bikes are for paved roads, not downhill trails.
Guided Bike Tours:
Hermit Road Tour: 6 mile round trip. 3.5 hours. $47- $62, ages 2 and up! Mostly flat and paved. Yaki Road Tour: 7 mile round trip, 3 hours, $42- $52, ages 2 and up! Mostly flat and paved. *Tours include helmet, bicycle rental, and 2 way shuttle transportation from the shop if needed.
Bike Rental Rates for 26" bike size and helmet:
Adult:
1 Hr: $12
5 Hrs: $30
24 Hrs: $45
2 or more days: $35 per day
Children 20-24" bike and helmet:
1 hour: $9
5 hours:$20
24 hours: $30
2 or more days: $25 per day
For questions and reservations call: (928) 679-0992 or visit their website Bike Grand Canyon
---
1. Canyoneers
The ultimate getaway! Spectacular scenery, great side canyon hikes, ancient Indian ruins, splendid
...
More
2. Papillon Grand Canyon Helicopters
World's Largest and Most Experienced Helicopter Sightseeing Company! Daily multilingual tours of Gra
...
More
3. Grand Canyon Expeditions
The Grand Canyon is one of the wonders of the world, and what better way to see it than from its hea
...
More
4. Great West Adventure Company
The Grand Canyon Specialists! Several Grand Canyon tour options: helicopter tours, river rafting, Ra
...
More
5. Wildland Trekking
Go on an epic journey to Sedona, the Grand Canyon or more! Services include 1 to 8 day hiking adven
...
More
6. Grand Canyon Railway
Visit the official website for Grand Canyon Railway. Book your reservation online for a train tour o
...
More
7. One Day Colorado River Float Trip From Flagstaff From Viator
For a scenic and fun day out in Arizona, you can't go past this relaxing float trip down the mighty
...
More
8. Maverick Airlines Fly To The Grand Canyon
Fly to the Grand Canyon and enjoy our air or land tours through one of the Seven Wonders of the Worl
...
More
9. IMAX Grand Canyon National Geographic Visitor Center
Located 1 mile from the National Park South Rim Entrance. Go beyond the rim in the spectacular IMAX
...
More
10. Grand Canyon Railroad Excursion From Viator
Take a step back in time as you travel on the historic Grand Canyon Railway. The tour picks up from
...
More
11. Canyon Explorations, Inc.
Our Hybrid Grand Canyon Raft Trips are geared for individuals seeking a highly participatory vacatio
...
More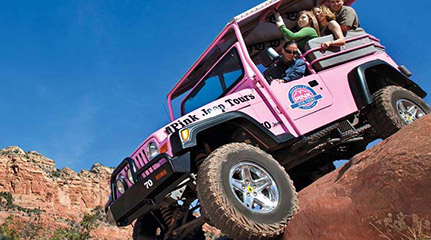 Pink Jeep Tours in Sedona and Grand Canyon
Voted by Trip Advisor as the #4 tour company in the US! Explore Sedona or the Grand Canyon with entertaining and knowledgable guides. Book a Tour »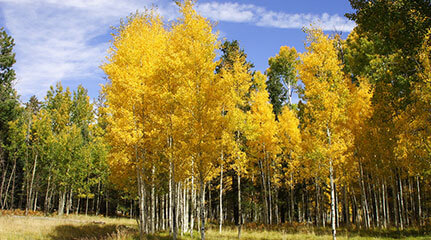 FLAGSTAFF, AZ WEATHER
Check out the weather conditions before you come. Winter and summer are popular, but there's no bad time to visit Flagstaff.
See Flagstaff Weather »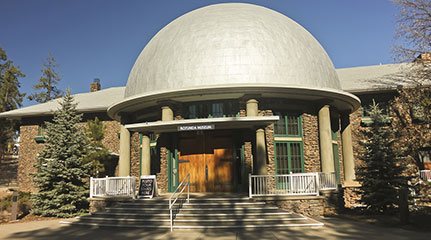 IF YOU ONLY HAVE ONE DAY TO SEE FLAGSTAFF
These are the essential things you MUST do to get the most out of your day trip.
Plan Your Day Trip Here »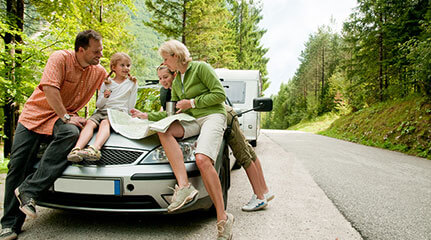 DRIVING DIRECTIONS TO FLAGSTAFF
Getting to Flagstaff is the first step. Driving is the most popular and practical way to get here.
Get Driving Directions from Nearby Cities »