Outdoor Recreation
Flagstaff is all about outdoor recreation. The San Francisco Peaks and Mt. Elden provide outdoor enthusiasts with a dozens of trails for hikers, trail runners and mountain bikers to explore. Mormon Lake and Lake Mary are just a short drive from town and are used for kayaking, fishing, paddleboarding, and even some kiteboarding. Look up into the sky and you'll even see hanggliders and paragliders soaring above Mt. Elden. And of course, during the winter, skiing, snowboarding, cross-country skiing, snowshoeing and other winter activities are big on Mt. Humphreys and around the base of the San Francisco Peaks. In Flagstaff, you could throw a stone and hit a rock climber. There are so many crags in the area that it's just a matter of choosing what style of climbing you want to do for the day and what kind of rock your up for. And with a climbing community comes the highliners. If it's a sunny warm day, you'll find slacklines set up at the park or in people's front yards. And let's not forget cyclists. Whether distance or elevation change is your thing, Flagstaff has routes for every cyclist to enjoy. There are so many other outdoor sports and things to do that were not even mentioned. And if all this sounds like a little too much for you, there are some really great things to do outside in Flagstaff that don't require you to be a hardcore outdoor adventurer.
Almost every weekend during the spring and summer, there are typically festivals and cultural events going on. From the Fat Tire Film and Brew Festival to the Celtic Festival, Flagstaff has a surprisingly full outdoor entertainment schedule. There's the annual Pickin' in the Pines bluegrass festival, cultural performances downtown every Friday and free movies at The Square every weekend during the summer. There's something for everyone to do outdoors. Nature is this town's pulse. So get outside and experience the heart of Flagstaff.
---
1. Wildland Trekking
Go on an epic journey to Sedona, the Grand Canyon or more! Services include 1 to 8 day hiking adven
...
More
2. Flagstaff E-Bike Tours
Let's Ride and see the outdoor areas in and around Flagstaff while being able to operate an e-bike a
...
More
3. Grand Canyon Expeditions
The Grand Canyon is one of the wonders of the world, and what better way to see it than from its hea
...
More
4. Canyon Explorations, Inc.
Our Hybrid Grand Canyon Raft Trips are geared for individuals seeking a highly participatory vacatio
...
More
5. Guided Outdoor Rock Climbing & Indoor Climbing Gym
Flagstaff Climbing Center is located in historic downtown Flagstaff. The center features over 6500 s
...
More
6. Flagstaff Extreme Adventure Course
Flagstaff Extreme Adventure Course is an elevated obstacle course set in the tall Ponderosa Pines
...
More
7. Canyoneers
The ultimate getaway! Spectacular scenery, great side canyon hikes, ancient Indian ruins, splendid
...
More
8. Bearizona Wildlife Park
Welcome to Bearizona Wildlife Park. We are a Wildlife adventure, open year round.Located on 160 acre
...
More
9. The Arboretum
Open to the public from May through October, The Arboretum at Flagstaff is home to 2,500 species of
...
More
10. Flagstaff Area National Monuments
Visit all three Flagstaff Area National Monuments: Walnut Canyon National Monument (7.5 miles), Suns
...
More
11. Predator Zip Lines Camp Verde, AZ
Experience the wind ripping through your hair on a thrill ride over nature's wildest predators. E
...
More
12. Arizona ATV Adventures
Drive our ATVs on a guided 40 mile off-road adventure through the West Sedona Valley. Bring your cam
...
More
13. One Day Colorado River Float Trip From Flagstaff From Viator
For a scenic and fun day out in Arizona, you can't go past this relaxing float trip down the mighty
...
More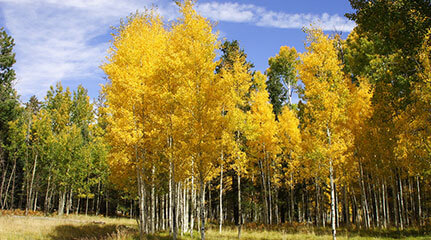 FLAGSTAFF, AZ WEATHER
Check out the weather conditions before you come. Winter and summer are popular, but there's no bad time to visit Flagstaff.
See Flagstaff Weather »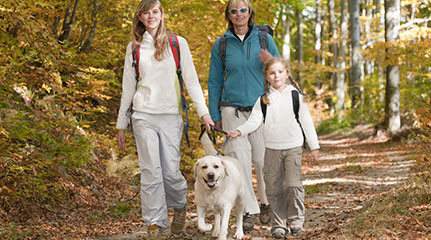 TAKING YOUR FAMILY TO FLAGSTAFF FOR VACATION?
Here are some of the most family-friendly hotels in Flagstaff and some things to do that should keep everyone happy…at least for a while.
See Family-Friendly Flagstaff »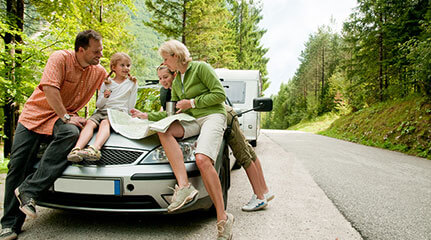 DRIVING DIRECTIONS TO FLAGSTAFF
Getting to Flagstaff is the first step. Driving is the most popular and practical way to get here.
Get Driving Directions from Nearby Cities »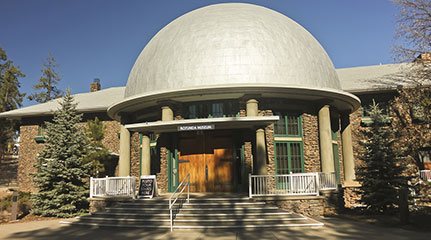 IF YOU ONLY HAVE ONE DAY TO SEE FLAGSTAFF
These are the essential things you MUST do to get the most out of your day trip.
Plan Your Day Trip Here »