Top 5 Best Brunch Restaurants
Flagstaff is a brunching town. Expect lines at these Top 5 Breakfast/Brunch establishments, because yep, they're that good. Each breakfast place made it on this list for a different reason. In a town of this size, you've got to specialize in something and be good at it in order to stick around. So here it is; Flagstaff's Top 5 restaurants to have breakfast or brunch at - any time of the week.
Martanne's

This Mexican restaurant specializes in green chilli chilaquiles, heuvos rancheros, and everything Southwestern that's savory and delicious. Lovers of authentic, incredible, red and green chilli won't mind waiting in a typical 30 minute line to enjoy the food at this place. There are two servers, a busser and a few really great cooks on a busy Sunday morning. They run a tight ship and are good at what they do. But don't go in there thinking you're going to have the undivided attention of a server. You're food will be to die for, your servers when you see them are charming and on their game, but you'll have to wait your turn throughout the whole experience and it will be well worth it. Martanne's used to run out of food (fresh, local ingredients) as it got closer to noon, but they've moved to a larger location where they likely account for their higher volume of hungry patrons. We haven't heard of them turning away people since they've moved to their new location, but just know, it's that good that people used to wait in line knowing that there was a possibility of being turned away after 30-45 minutes of waiting outside on the curb of Downtown Flagstaff.

---

La Bella Via

Photo Credit: yelp.com

If you like eggs benedict done properly, this is your place. Or perhaps pancakes are more your thing. Try La Bella Via's whole wheat pancakes and request real maple syrup and you won't regret waiting that 20 minutes to get seated. This tiny, but well-loved breakfast cafe also has many gluten-free options as well as traditional breakfast options great for the whole family. You really can't go wrong eating here. Their pancakes are shaped like koala bears for the kids and for the non-traditionalists, their smoked trout and eggs are quite delicious. There are only a dozen tables total between the patio and inside restaurant, but this place is a local favorite that you'll enjoy brunching at if you want a taste the real Flagstaff.

---

Tourist Home

Tourist Home offers some of the freshest baked pastries, danishes and deserts in Flagstaff. Not only that, their coffee, bloody-marys and wide selection of sweet and savory breakfast entrees are hard to beat. As part of the Annex and Tinderbox family, Tourist Home is the morning food option we've always wanted from the other two restaurants. The Annex shares its outdoor patio with Tourist Homes, making this place one of the best places to enjoy an outdoor brunch. Inside, you'll enjoy a modern, minimalistic feel with comfort and coziness that comes in the way of the food and drinks they serve.

---

Toasted Owl

Toasted Owl offers some of the best food in Flagstaff for any meal of the day. Perhaps it's because their ingredients are fresh and their menu offers a great combination of old-school favorites just done exceptionally well and with a little flare. And the casual, unpretentious atmosphere holds true to the vibe of Flagstaff prior to the modern urbanizing trends that are booming on the south side of the tracks. The Toasted Owl feels genuine and their menu is honest. Once a three-ish table cafe in downtown Flagstaff, this restaurant earned it's love by having a variety of gluten-free, dairy-free and vegan items. Today their menu is pretty much stocked for all types of diets - without compromise.

---

Brandy's

Photo Credit: azdailysun.com

Brandy's is the best all-around breakfast/brunch joint in Flagstaff. The food is excellent, the service is just what you would expect from a family-friendly restaurant and breakfast is what they do best. Brandy's serves all the traditional favorites including a few specialty dishes and some freshly baked goods. It's located off the beaten-tourist path but has a steady flow of both locals and visitors alike. There's really not much more to say than this place other than it's an great place to eat breakfast for everyone.
---
1. Coppa Cafe
Coppa Café is an extraordinary restaurant in Flagstaff where owner and head chef Brian Konefal f
...
More
2. Macy's European Coffee House & Bakery
Whether you are looking for a lively flagstaff restaurant that serves great food or a top-notch coff
...
More
3. The Crown Railroad Cafe
Built in the mid 1960's, the original Crown Diner at 3300 E. Rt. 66 was a favorite stop for travel
...
More
4. Brandy's Restaurant
Brandy's Restaurant & Bakery has been serving Flagstaff award winning breakfast, lunch, espresso a
...
More
5. La Bellavia Restaurant
La Bellavia has been serving outstanding food in this unique location since 1976. Owned by Patricia
...
More
6. MartAnne's Burrito Palace
A local favorite! Open 7 days a week!! Breakfast served all day, now serving Alcohol! Viva Chilaquil
...
More
7. Casa Duarte
Authentic Sonoran recipes featuring Flagstaff's best breakfast from MartAnne's.
...
More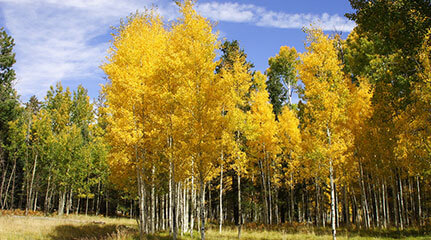 FLAGSTAFF, AZ WEATHER
Check out the weather conditions before you come. Winter and summer are popular, but there's no bad time to visit Flagstaff.
See Flagstaff Weather »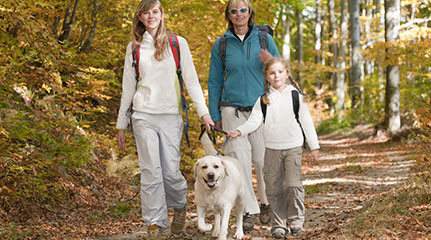 TAKING YOUR FAMILY TO FLAGSTAFF FOR VACATION?
Here are some of the most family-friendly hotels in Flagstaff and some things to do that should keep everyone happy…at least for a while.
See Family-Friendly Flagstaff »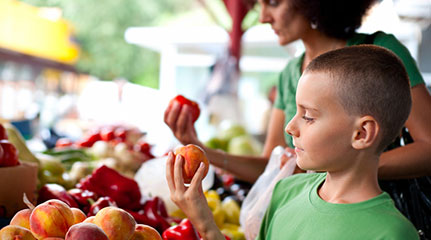 WHAT'S ON THE CALENDAR?
Our Flagstaff Event Calendar is full of festivals, workshops, art fairs, concerts and classes. Browse or add your event.
See the Event Calendar »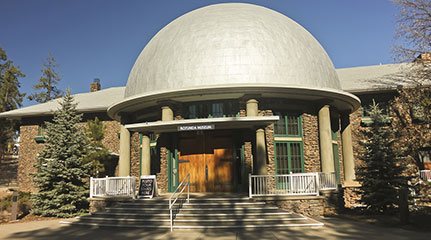 IF YOU ONLY HAVE ONE DAY TO SEE FLAGSTAFF
These are the essential things you MUST do to get the most out of your day trip.
Plan Your Day Trip Here »