Flagstaff Breweries & Pubs
Flagstaff is a town known for outdoor adventure and...craft beer. If you love craft beers and are a connoisseur of this new evolving art form and pastime, Flagstaff and its surrounding areas of Sedona, Prescott and Williams will not let you down!
We're here to connect you with the beer you love and breweries that make them. Stay connected with us on our calendar for local brewery shenanigans and beer related events and entertainment around Flagstaff! Flagstaff breweries procduce beers of every type, including a local passion for IPAs, tasty stouts and memorable Belgian wheat beers. These passions make Flagstaff, Arizona a perfect beer lover's paradise.
Summertime brings sunshine and beer to brewery patios, not to mention several beer festivals and food trucks. Made in the Shade Beer Tasting Festival (summer), Flagstaff Blues and Brews (Summer), Flagstaff Brew HaHa (Winter) and AZ Beer Week (Winter) are some of the fun filled events held in Flagstaff. Other beer festivals, beer dinners and events happen throughout the year to celebrate the local bounty of award-winning beers.  There's more than a few ways to get your adventure on out here in Flagstaff!
Wanderlust Brewing Company
Their beers reflect the tastes and the sense of adventure that comes along with a lifetime of travel and exploration. They have a particular soft spot for Saisons and Farmhouse-style ales and the sense of place that they evoke, but they also dabble in everything from German Hefeweizens to Belgian-inspired sours; British-inspired dark ales and obscure styles like Finnish Sahtis and German Gose.
1519 N. Main Street, #102, Flagstaff AZ
Dark Sky Brewing Company
Brewing unique, high quality, craft beer in the 1st International Dark Sky City! The amazing dark skies & starry nights found here in Flagstaff provide unlimited inspiration. With 200 unique brews in the first two years of opening their doors, Dark Sky has something for everyone.
117 North Beaver Street, Flagstaff AZ
Beaver Street Brewery
Beaver Street Brewery located just one block south of Flagstaff's historic train station. You can watch the chefs create your meal in our open kitchen or view our brewer creating handcrafted ales and lagers behind the bar. They also have a seasonal outdoor beer garden with a view of the San Francisco Peaks.
11 South Beaver Street, Flagstaff AZ
Lumberyard Brewing Company
Microbrewery in a former lumberyard building featuring a taproom, eatery & patio with a fire pit.
5 South San Francisco Street, Flagstaff AZ
Flagstaff Brewing Company
Flagbrew (as the locals call it), provides a casual and friendly atmosphere, which anyone should expect from a genuine brew pub.
16 East Route 66, Flagstaff AZ
Mother Road Brewing Company
The Mission of Mother Road Brewing is to hand craft and distribute distinguished beers with respect for history, our community, and the environment. Make sure to order from Pizzicleta while you drink your beer!
7 South Mikes Pike, Flagstaff AZ
Historic Brewing Company
4366 East Huntington Drive, Flagstaff AZ
Historic Brewing Company- Barrel and Bottle
  141 Railroad Avenue, Williams AZ
Grand Canyon Brewing
Grand Canyon Brewing Company is a family owned and operated craft brewery producing over a dozen different specialty craft brews each year.
301 N.7th Street Williams AZ
Oak Creek Brewing, Sedona, Arizona
Relaxed 2nd-story tavern serving house-brewed beers & inspired pub grub, plus beer samplers.
2050 Yavapai Drive, Sedona AZ
---
1. Dark Sky Brewing
Brewing unique, high quality, craft beer in the 1st International Dark Sky City! The amazing da
...
More
2. Flagstaff Brewing Company
Flagstaff Brewing Company provides a casual and friendly atmosphere, which anyone should expect from
...
More
3. Rendezvous Coffee House/Martini Bar
Romantic, intimate, warm and inviting, the elegant atmosphere of Rendezvous will excite all your sen
...
More
4. Creative Spirits
Creative Spirits is a BYOB paint and sip instructional art studio, where a local artist will lead yo
...
More
5. Uptown Pubhouse
Flagstaff's only real Irish pub. For two decades now, people have come in to share a conversation, t
...
More
6. Mother Road Brewery
Now with 2 locations, Mother Road Brewing Company brews distinguished beers and builds community one
...
More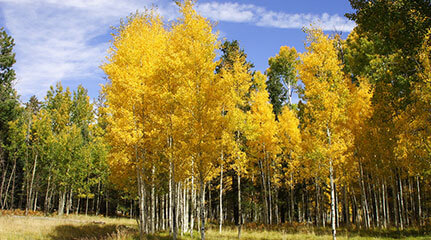 FLAGSTAFF, AZ WEATHER
Check out the weather conditions before you come. Winter and summer are popular, but there's no bad time to visit Flagstaff.
See Flagstaff Weather »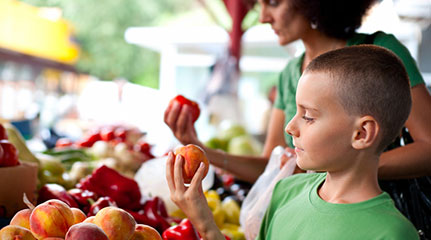 WHAT'S ON THE CALENDAR?
Our Flagstaff Event Calendar is full of festivals, workshops, art fairs, concerts and classes. Browse or add your event.
See the Event Calendar »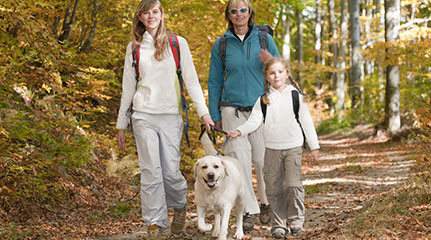 TAKING YOUR FAMILY TO FLAGSTAFF FOR VACATION?
Here are some of the most family-friendly hotels in Flagstaff and some things to do that should keep everyone happy…at least for a while.
See Family-Friendly Flagstaff »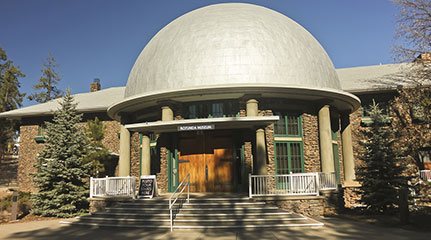 IF YOU ONLY HAVE ONE DAY TO SEE FLAGSTAFF
These are the essential things you MUST do to get the most out of your day trip.
Plan Your Day Trip Here »