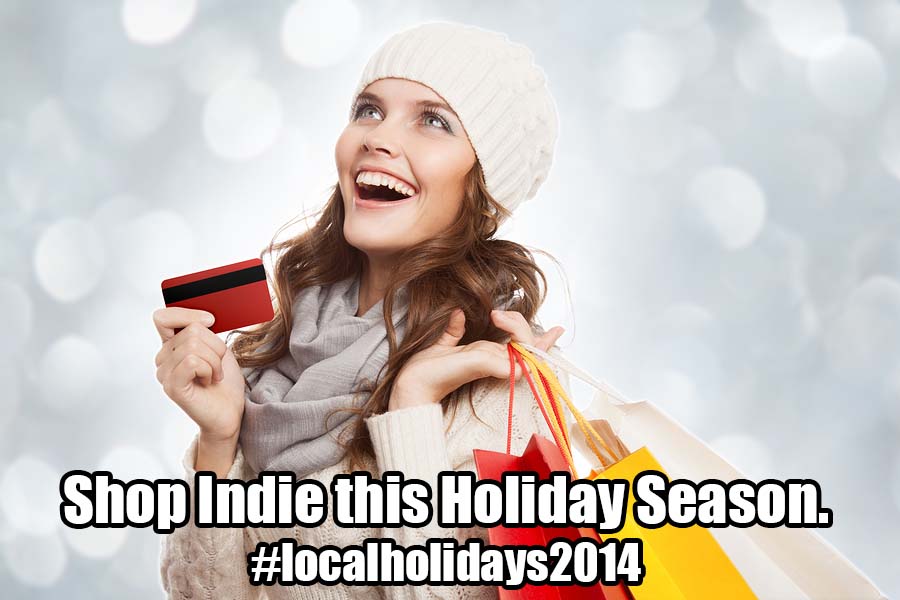 Shopping locally this holiday season will not only fill your sleigh with perfect gifts, you'll be helping the Flagstaff economy and could win a huge shopping spree. Thirteen independent businesses are promoting a "Shop Indie This Christmas" challenge aimed at boosting foot traffic and the festive spirit of local shopping.
---
The challenge is a "shopping crawl" where businesses invite you to stop by and get to know them and possibly win a shopping spree. No purchase is necessary. Pick up a sticker ornament from each shop and decorate a Christmas tree map. When your tree map is decorated with an ornament from each business, you become eligible for a chance to win one of three shopping sprees from participating stores valued at $1,300, $650 and $325. The "Shop Indie This Christmas" challenge is from Friday, November 28 through Wednesday, December 24.
"Our efforts are focused on generating awareness and interest in the diversity of our downtown retail area. This is an opportunity to increase exposure of local businesses and make a positive economic impact in Flagstaff during the holiday season," said Meg Williams Jamison, Northern Arizona Director of Local First Arizona.
The "Shop Indie This Christmas" campaign is organized through the partnership and collaborative efforts of Local First Arizona and Flagstaff Independent Business Alliance. These organizations aim to promote the importance of investing in the local community to sustain the Flagstaff economy. The campaign is also part of Support for Independent Retail, an international organization that focuses on encouraging families to visit more of their local shops in the holiday season.
"When you buy from a mom and pop business, you are not helping an out of state executive go on vacation. You are helping a local family put food on the table, child pay for college and a local business owner expand their business to better serve its local customers," said Katy Peterson, owner of Flagstaff Sports Exchange and member of Flagstaff Independent Business Alliance and Local First Arizona. "Our customers are the key to our success and they are the ones we strive to make happy."
---
Here are the participating shops in Flagstaff
Warning
: Invalid argument supplied for foreach() in
/home/flag/public_html/snippets/results.php
on line
46
Aspen Sports
15 N. San Francisco St.
928.779.1935, aspensportsflagstaff.com
Arizona Handmade Gallery
13 N. San Francisco St. #100
928.779.3790, azhandmade.com
Fizzy Bella
113 E. Birch Avenue
928.774.1717, fizzybella.com
Flagstaff Sports Exchange
19 W. Aspen Ave.
928.213.3404, flagstaffusedsports.com
Peace Surplus
14 W. Route 66
928.779.4521, peacesurplus.com
PJ Chilcottage
120 N. Leroux, In the Old Town Shops
928.774.0009, pjchilcottage.com
Rainbow's End
12 E. Route 66 Suite 101
928.774.5535, rainbowsendflagstaff.com
Ski Haus
801 N. Humphreys
928.774.7671, skihausflagstaff.com
The Lite Company
2109 N. 4th St.
928.774.6257, thelitecompany.com
Urban Nest
111 E. Aspen Avenue #2
928.600.2113, urbannest.org
West of the Moon Gallery
14 N. San Francisco St.
928.774.0465, westofthemoongallery.com
Zani Gifts
107 W. Phoenix Ave
928.774.9409, zanigifts.com
---