Things to Do in Flagstaff
Flagstaff Tours
Tours and guided recreation are two separate categories on Flagstaff.com. We define tours as guided activities and attractions people can attend or experience without being required to actively participate. For example, activities like helicopter rides to the Grand Canyon, jeep rides, ranger talks at national monuments and rides through wildlife parks are all considered tours. Flagstaff tours provide a more profound understanding of the point of interest in a shorter amount of time than if you were to visit it on your own. Tours are highly recommended if you enjoy an expert sharing his or her extensive knowledge of the attraction you are visiting. Flagstaff has a few tours in town, but many of these tours depart from or near Flagstaff, and take you on a journey to Sedona, the Grand Canyon and other geologically magnificent locations. Take a look at these Flagstaff tours and see if any of them piques your interest.
Flagstaff Attractions
Flagstaff is a town surrounded by dozens of amazing natural attractions. The greatest of them being one of the Seven Natural Wonders of the World, the Grand Canyon. But there are many other attractions that are exceptional in their own right and are definitely worth visiting. As the first International Dark Sky City, Flagstaff is home to the Lowell Observatory, known for the discovery Pluto. Some of the best star-gazing in the country takes place in Flagstaff and the observatory is just the place to do it. Just outside of Flagstaff are the Lava Tube Caves, Meteor Crater and Walnut Canyon. Other attractions in town include the Museum of Arizona, the Pioneer Museum, Riordan Mansion and as well as cultural events, festivals and art exhibitions. Check out our nearby attractions and explore beautiful Northern Arizona.
Guided Recreation in Flagstaff
Guided recreation is different from a tour. Guided recreation is something you will actively participate in with the assistance of an experienced, professional guide. As you may have already noticed, Flagstaff has a thriving outdoor adventure culture and it could be considered contagious to anyone who stays here long enough. If you have the interest in going on an outdoor adventure but are not familiar with either the activity/sport or the area, hire a professional guide. People in Flagstaff are excited to share their passion for the outdoors with others, and it's always a good idea to adventure with the local professionals. From learning how to snowboard or go rock climbing in Flagstaff to white water rafting down the Grand Canyon, you'll find that guided recreation is the best way to experience new, exciting adventures in a safe and enjoyable way.
Indoor Recreation & Activities
Flagstaff is one of those places where what you do with your day can greatly depend on the weather outside. For much of the country, this is common sense, but many Flagstaff visitors come from the Phoenix area where people are used to sunny and warm weather 300 days a year. With 161 sunny days a year here, it is safe to say that people visiting Flagstaff generally expect to spend a good amount of time outdoors. Whether you're in Flagstaff to cool off in the summer, while sitting on a patio drinking a beer, or you're here to go skiing, snowboarding, camping and exploring nature with family and friends, embracing being outdoors is usually part of the plan. During the later summer months, hiking, biking and other outdoor activities are sometimes cut short or cancelled due to afternoon monsoon downpours, and in the winter, this mountain town gets over 100 inches of snow, which can drive the non-skiiers and snow sports enthusiasts inside. For this reason, we've decided to separate Things to Do in Flagstaff by Indoor Recreation and Outdoor Recreation.
These indoor activities will come in handy for those days when it's too rainy, snowy or cold for you to go do something outside. Or perhaps you're just not the outdoorsy type. There are several things to do indoors that can keep you entertained, dry, warm and protected from the elements.
Outdoor Recreation in Flagstaff
Where does one begin with this? Well, you could go on one of the most epic hikes of your life down into the chasm of the Grand Canyon. There's the San Francisco Peaks to explore with dozens of mountain biking and hiking trails; multiple rock climbing crags; Arizona Snowbowl ski and snowboard resort. There's camping, fishing, kayaking and paddle-boarding; farmer's markets, mushroom forging and blackberry picking; music, beer, film and cultural festivals going on most spring and summer weekends; marathons and bike races; winter races by snowshoe, skis or foot; and lots of bluegrass music and IPA beer drinking. Those are just a few ideas. Check out our list of things to do outdoors, as well our Calendar of Events.
Winter Sports & Activities
Flagstaff hosts one of only two ski resorts in Arizona. Mt. Humphreys reaching 12,637ft in elevation is Arizona's highest point and home to the Arizona Snowbowl Resort. Winter activities such as skiing, snowboarding, sledding, snowshoeing and cross-country skiing are enjoyed here when snow is present. It has only been a couple years now that the controversial snow-making has been permitted, but the 2013-2014 snow season is the first where the resort has the equipment to make snow. Arizona Snowbowl is one of the main economic resources in Flagstaff providing jobs and a reason for visitors to come to Flagstaff year round. Now that the resort can make snow, winter sport lovers can expect to enjoy consistently better snow conditions throughout the winter.
Mt. Humphreys is sacred land to the Navajo tribe causing snow-making to be a hot topic for Arizonans. There are winter activities you can enjoy around Flagstaff if you choose not to go up to Arizona Snowbowl. Sledding, tubing and cross-country skiing are accessible in other areas and there are typically winter events taking place around town.
Written by:
Chrissy Zubieta
Tweet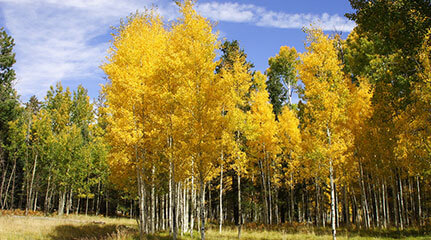 FLAGSTAFF, AZ WEATHER
Check out the weather conditions before you come. Winter and summer are popular, but there's no bad time to visit Flagstaff.
See Flagstaff Weather »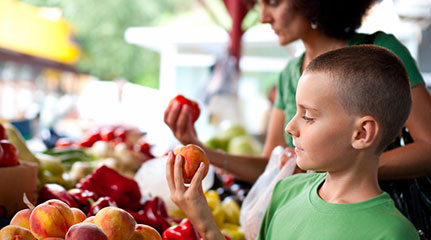 WHAT'S ON THE CALENDAR?
Our Flagstaff Event Calendar is full of festivals, workshops, art fairs, concerts and classes. Browse or add your event.
See the Event Calendar »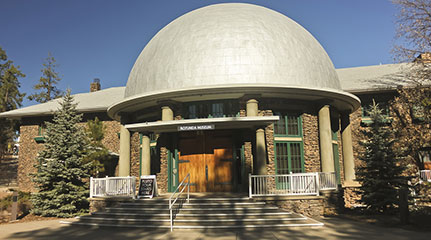 IF YOU ONLY HAVE ONE DAY TO SEE FLAGSTAFF
These are the essential things you MUST do to get the most out of your day trip.
Plan Your Day Trip Here »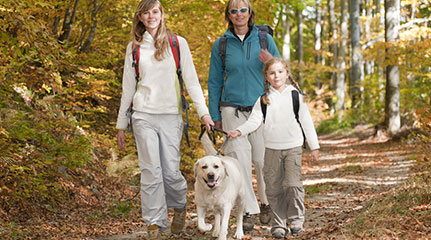 TAKING YOUR FAMILY TO FLAGSTAFF FOR VACATION?
Here are some of the most family-friendly hotels in Flagstaff and some things to do that should keep everyone happy…at least for a while.
See Family-Friendly Flagstaff »