Flagstaff Real Estate
Dreaming about Flagstaff Arizona real estate? You're not alone. Flagstaff is one of the most popular targets for retirement, resort style living communities and new homes. Who wouldn't want to find Flagstaff, Arizona homes for sale and start enjoying year-round outdoor weather, diverse landscapes, glittering lakes, aspen and pine forests and majestic mountains? Find a Flagstaff realtor –a true expert in Flagstaff, Arizona homes for sale – to help you navigate the Flagstaff real estate market and find the best value. Talk to an expert on Flagstaff resort living communities; your dream vacation home or retirement nest is just a click away on Flagstaff.com.
Flagstaff's real estate market, though somewhat affected by the nationwide real estate slowdown, has remained reasonably strong. What does this mean for you as a potential buyer of a second home in Flagstaff? There are some bargains to be had! And Flagstaff was recently named as a hot housing market1 due to higher-than-average appreciation coupled with lower-than-average home prices - a great balance. Below, check out some Flagstaff real estate market statistics you can use whether you're looking to relocate soon; or vacation now and retire later; or invest now, and relocate or retire later.
Based on 2012 U.S. Census data and Zillow.com:
Median home list price — $334,900
Median home sale price — $269,800
Foreclosure rate — 4.96%
Average value per square foot — $153
Estimated rental price per square foot — $0.90
Population — 67,468
Median Age — 26.2
Median Household Income — $48,758
Percent of adults with bachelor's degree or higher — 42%
Males — 49.2%
Females — 50.8%
Average Commute Time — 16 minutes
Considering Flagstaff for a second home or active retirement destination? Flagstaff, Arizona is a prime real estate market for adults at the end of their work careers but beginning a pursuit of life-long passions. Choose a golf course home in a Flagstaff resort golf lifestyle community, luxury custom home lots or charming master-planned communities designed for resort living. Flagstaff is rich with resort lifestyle activities - golf, mountains, skiing, recreation - with the benefit of higher-education at Northern Arizona University and myriad cultural opportunities. Find your ideal resort lifestyle community on Flagstaff.com.
For many Flagstaff visitors interested in relocating and becoming permanent residents, the need for information on Flagstaff schools is almost universal. Whether you have school-aged children for which you'll be selecting a school and a family-friendly neighborhood or one of thousands of Baby Boomers who are seeking active retirement and continuing education in the second half of life, Flagstaff's school system has what you're looking for. From one of the nation's top performing "Blue Ribbon" public school districts (Flagstaff Unified School District) to two of Arizona's finest higher-education institutions, Flagstaff schools are focused on excellence.
Elementary Schools:
Christensen
4000 N. Cummings, Flagstaff, AZ 86004
928-773-4140
Grades PreK-6
Cromer
7150 E. Silver Saddle, Flagstaff, AZ 86004
928-773-4150
Grades K-6
DeMiguel
3500 S. Gillenwater, Flagstaff, AZ 86001
928-773-4000
Grades K-6
Killip
2300 E. 6th, Flagstaff, AZ 86004
928-773-4080
Grades PreK-6
Kinsey
1601 Lone Tree Road, Flagstaff, AZ 86001
928-773-4069
Grades K-6
Leupp
3285 E. Sparrow, Flagstaff, AZ 86004
928-686-6210
Grades K-6
Knoles
4005 E. Butler, Flagstaff, AZ 86004
928-773-4120
Grades K-6
Sechrist
2230 N. Fort Valley Road, Flagstaff, AZ 86001
928-773-4020
Grades PreK-6
Puenta de Hozho (Bilingual Magnet School)
3401 N 4th St, Flagstaff, AZ 86004
928-773-4090
Grades K-5
Thomas
3330 E. Lockett, Flagstaff, AZ 86004
928-773-4110
Grades K-6

Middle Schools
Flagstaff
755 N. Bonito, Flagstaff, AZ 86001
928-773-8150
Grades 7-8
Mount Elden
3223 N. 4th St., Flagstaff, AZ 86004
928-773-8250
Grades 7-8
Leupp
3285 E. Sparrow, Flagstaff, AZ 86004
928-686-6210
Grades 7-8
High Schools
Coconino
2801 N Izabel, Flagstaff, AZ 86004
928-773-8200
Grades 9-12
Flagstaff
400 W. Elm, Flagstaff, AZ 86001
928-773-8100
Grades 9-12
Sinagua
3950 E Butler, Flagstaff, AZ 86004
928-527-5517
Grades 9-12
Summit
4000 N Cummings, Flagstaff, AZ 86004
928-527-8198
Grades 9-12
Higher Education
Northern Arizona University
South San Francisco Street
Flagstaff, Arizona 86011
Undergraduate Studies Phone: 928-523-5511
With its solid reputation as a university with all the features of a large institution but with a personal touch, NAU carefully balances teaching, scholarship and service with a faculty and staff dedicated to each students' success. Read more about Northern Arizona University on our NAU Fact Sheet.
Coconino Community College (CCC)
Lone Tree Campus
2800 S. Lone Tree Rd.
Flagstaff, AZ 86001-2701
Campuses in Flagstaff, Fredonia, Page/Lake Powell, Grand Canyon and Williams. Undergraduate and online curriculum in areas such as Arts and Sciences, Career & Technical Education and other Continuing Education courses. Coconino Community College is a community college serving Coconino County in the northern part of Arizona. The main campus is on the south side of Flagstaff, Arizona.
Written by:
Christina Hecht
Tweet
1. Roy E. Grimm Buyer Brokers Grou...
As the Buyer Brokers Group of Arizona's premier brokerage, with the global reach of Sotheby's International Realty, we have an unmatched...
More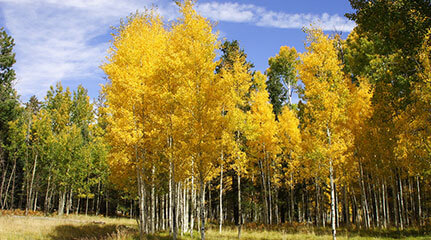 FLAGSTAFF, AZ WEATHER
Check out the weather conditions before you come. Winter and summer are popular, but there's no bad time to visit Flagstaff.
See Flagstaff Weather »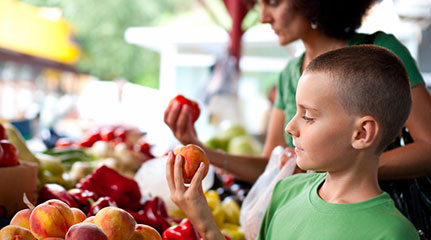 WHAT'S ON THE CALENDAR?
Our Flagstaff Event Calendar is full of festivals, workshops, art fairs, concerts and classes. Browse or add your event.
See the Event Calendar »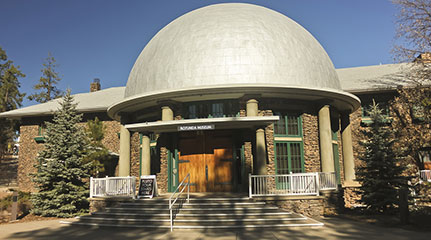 IF YOU ONLY HAVE ONE DAY TO SEE FLAGSTAFF
These are the essential things you MUST do to get the most out of your day trip.
Plan Your Day Trip Here »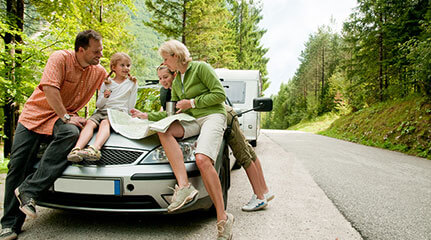 DRIVING DIRECTIONS TO FLAGSTAFF
Getting to Flagstaff is the first step. Driving is the most popular and practical way to get here.
Get Driving Directions from Nearby Cities »