Where to Stay in Flagstaff
Flagstaff Hotels
Staying in a Flagstaff hotel is a great option if you're intending on staying mostly in town or are staying for a short period of time. Many of the well-known chain hotels are located on Milton Rd, the main road leading up to Downtown Flagstaff from I-17. Northern Arizona University visitors, special event visitors and weekend visitors like those coming up from a hiking or skiing/snowboarding weekend find it cost-effective and convenient to stay at a hotel in Flagstaff rather than renting a cabin or vacation rental.
There are also a few very nice boutique hotels worth checking out like Little America. The strength of chain hotels is that visitors know the expected standard of cleanliness and amenities consistent to the brand of the hotel. Some of the smaller hotels in Flagstaff can offer amenities like fire places, hot tubs and other amenities more suitable for Flagstaff guests.
Here's another way to search Flagstaff hotels:
» Hotels On Route 66
» Hotels Near NAU
» Hotels Near Snowbowl
» Downtown Hotels(walking or biking distance)
» Sedona Hotels(many visitors like to visit both towns)
---
Flagstaff Motels
Flagstaff motels are the perfect accommodation for visitors who mostly just want a place to put their belongings before venturing out to explore the town and the great outdoors. Many visitors attracted to Flagstaff like to spend most of their time outside and don't require a lot of amenities to be comfortable, therefor you'll find that even motels can book up during high traffic weekends. Budget travelers will find that there are many places to stay in Flagstaff that are within walking distance to town at a good price. But during the winter, hotels and motels will fill up quickly after a good snow dumping and on weekends. Many skiers and snowboarders are happy to stay at budget motels as they intend on spending most of their day up at the slopes and evenings in town, so keep that in mind if you're coming up on a busy day.
Flagstaff Cabins & Vacation Home Rentals
Renting a cabin or a vacation home in Flagstaff is popular during both the summer and winter seasons. Many residents from the Phoenix area enjoy getting a reprieve from the sweltering heat of the summer by renting a cabin in Flagstaff for a week or so. But since Phoenix also does not get snow, winter cabin vacations are also very appealing. There are cabins and vacation homes that are for guest use only year-round, but it is also common to find rentals that are occupied by the owners for just parts of the year. Cabins are typically located in more wooded areas surrounding by nature, while vacation home rentals can be located either in the woods or even close to town. Choosing the right rental just depends on what your activities are and where you would like to spend more of your vacation time. But no matter what time of year you come, a Flagstaff cabin is always a wonderful getaway for just you or the whole family.
Flagstaff Camping
For some, camping in itself is an activity. For others, it's just a place one can sleep at night in order to get to an activity quicker or without having to pay for a place to sleep. For these reasons, we're going to tell you where the best campsites are in Flagstaff with bathrooms and water as well as where you can just bivvy or park your camp van legally for any given amount of time.
There are camping spots all over Flagstaff; choosing a campsite is really just a matter of deciding what amenities you absolutely require. On our camping page, we'll section out some campsites based on some basic criteria like such as RV parking, bathrooms, waterfront, overlooking views, BLM, access to trails, etc. To be honest, most of the woods outside of town can be camped in, but we'll list a few designated campgrounds in the areas for you as well.
Find Accommodations Just Right for You
Flagstaff welcomes everyone, but some places pay even more special attention to the needs and lifestyles that are important to us. In this section, we focus on helping visitors find the hotels, B&Bs, vacation rentals and other types of lodging are conducive to specific traveling preferences. From pet-friendly to biker-friendly establishments, we're going to try to make your visit to Flagstaff easier and more enjoyable.
Best For...Travelers on a Budget
Whether you're a student, a backpacker on your way to see the Grand Canyon or just budget-minded, Flagstaff is certainly a place one can fully enjoy without spending a lot of money. Most of the activities are free. There's no pass needed to hike the beautiful trails, there's no cost to parking cars at wilderness trail entrances, and biking on main roads and catching rides with others headed your way is quite common. There are a few ways of staying in Flagstaff on a dime. From camping to hostels or motels, we've got some ideas of how you can stay in Flagstaff cheaply.
---
Best For...Travelers with Pets
Bringing Fido with you to Flagstaff? The more the merrier! At these pet-friendly hotels in Flagstaff, your pet is family. There is a range of pet-friendly options; some hotels permit pets in the room, while others have a fluffy dog bed and dog cookie waiting for your pooch upon check-in. It all depends on what you and your pet want to experience while staying in Flagstaff. Many restaurants allow pets on the patio. Often times, you'll find places that serve drinks and coffee only more welcoming to our furry friends, but we've compiled a list of places in Flagstaff that will welcome both you and your pet with a tail-wagging welcome.
---
Best For...Families
Your family is most welcome at these places in Flagstaff. Family-friendly means going the extra mile to help you manage your trip with your kids and partner in mind. From activities, accessibility, safety and convenience to space, flexibility and more, these family-friendly hotels and lodging are here to make your Flagstaff vacation more enjoyable for you and the whole family.
Flagstaff Bed & Breakfasts
Bed & Breakfasts in Flagstaff are a great way to get the best of both home comfort and guest services. It's also one of the best way to get a taste of what it's like to be a local. Many of the B&Bs are located on the same streets in neighborhoods where locals live. In nice weather, you'll find people riding bikes, walking dogs, having BBQs, walking on slacklines or hanging out in grassy areas with friends. This really is a common thing in Flagstaff. Feel free to say hi and join the fun. People in Flagstaff are warm and friendly, as long as you are as well.
There are only a handful of bed and breakfasts near Downtown Flagstaff that are within walking distance of the shops, restaurants and pubs. This location is prime year round. During the winter, staying at a bed and breakfast might have the perks of a wood stove or a fireplace already going when you get home from a long day of adventure, skiing or sightseeing. If you're looking for a warm, cozy mountain vacation but still want to be close to town as opposed to cabin out in the woods, a Flagstaff B&ampB is definitely the way to go.
Please visit AirBnB or BedandBreakfast.com for Flagstaff B&B accommodations.
Written by:
Chrissy Zubieta
Tweet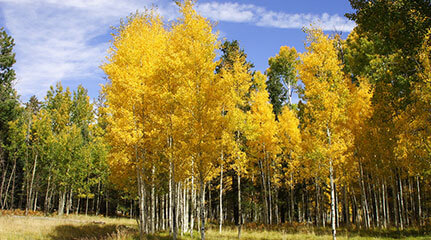 FLAGSTAFF, AZ WEATHER
Check out the weather conditions before you come. Winter and summer are popular, but there's no bad time to visit Flagstaff.
See Flagstaff Weather »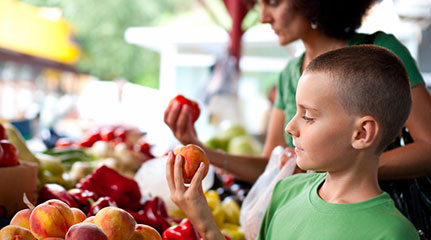 WHAT'S ON THE CALENDAR?
Our Flagstaff Event Calendar is full of festivals, workshops, art fairs, concerts and classes. Browse or add your event.
See the Event Calendar »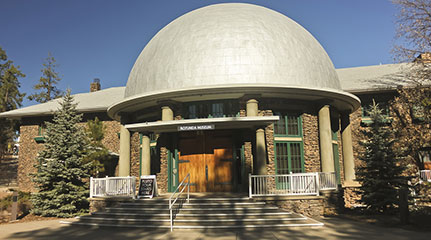 IF YOU ONLY HAVE ONE DAY TO SEE FLAGSTAFF
These are the essential things you MUST do to get the most out of your day trip.
Plan Your Day Trip Here »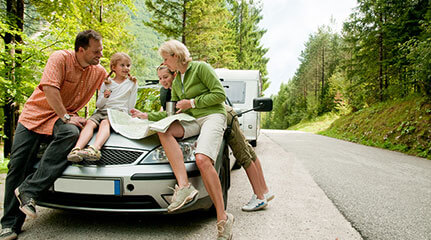 DRIVING DIRECTIONS TO FLAGSTAFF
Getting to Flagstaff is the first step. Driving is the most popular and practical way to get here.
Get Driving Directions from Nearby Cities »