Flagstaff Hotels
Flagstaff Hotels
Flagstaff, AZ is both a destination and an entry to the Grand Canyon, therefore hotels in Flagstaff hotels can book-up quickly during high-tourist season. From boutique Flagstaff, AZ hotels to well-known chains, Flagstaff offers comfortable accommodation options at a reasonable price. Most of the Flagstaff hotels offer some amenities, which may include a hotel restaurant and bar, a concierge, shuttle services and sometimes a pool and hot tub. But for the most part, Flagstaff doesn't really provide the posh, resort atmosphere unlike its neighboring town, Sedona. If you're looking to make your hotel stay part of your vacation experience, Sedona is located 40 minutes southwest from Flagstaff and has resorts second to none. Take a look at our Flagstaff hotels by location or activity. We've separated out hotels by some of the most popular reasons for people to visit Flagstaff. Although the town itself is not very big, choosing the right location can make your visit more enjoyable and more convenient, especially during the winter.
Flagstaff Hotels Near NAU
Parents and students alike will find that staying at a Flagstaff hotel near NAU is much more convenient when visiting or moving onto campus. Parking at NAU is notorious for being cumbersome and parking tickets are given out like candy. Staying at a Flagstaff hotel near campus will allow you to either walk to campus, take a short shuttle or even ride your bike if that's your thing. Flagstaff is an incredibly bike-friendly city and you can get to downtown, grocery stores and most anything you need by bike if you're staying at a hotel near NAU. This is a great choice for students who arrive early in the semester but have limited access to a vehicle.
Hotels Within Walking Distance of Downtown Flagstaff
Even though Flagstaff, AZ is not very big, it's big enough that staying in a hotel within walking distance of downtown can make your visit more enjoyable if you're planning on spending a good amount of time downtown. During high-traffic weekends (which is more often than not year-round), there are plenty of events and activities that can make parking downtown quite the ordeal. Flagstaff's downtown is vibrant and full of good stuff. There's an impressive amount of good dining, places to have drinks or coffee, interesting shops, and all sorts of entertainment available all within walking distance. Once you're downtown, there's very little reason to have to get in your car unless you're headed out to enjoy the great outdoors, which are really great around Flagstaff. After a day of enjoying downtown and possibly having a couple of drinks, you'll be happy that your hotel is just down the street. If you're from the Phoenix area like many visitors are and you're visiting in the winter, a downtown hotel minimizes the amount of snow driving you'll have to do. Many vehicles that are great for driving the freeways in Phoenix don't always handle the best on snow. Overall, it's a more enjoyable and safer option.
Flagstaff Hotels on Route 66
If Route 66 is not just a highway but a destination for you, don't miss these Flagstaff Route 66-Downtown hotels. We've filtered Flagstaff's hotels down to just the hotels and motels dotted along the legendary highway, stretching from East Flagstaff to Downtown. We've hand-chosen East Flagstaff hotels based on their proximity to Route 66, East Flagstaff and Downtown Flagstaff, so that visitors need only select one of these perfectly-located Flagstaff hotel options to stay on "The Mother Road."
These hotels on Route 66 vary in features and rates, but most of them can be categorized as "affordable" to "moderate," with a couple classified as "upscale" but they all provide plenty of budget-friendly features that will make your Route 66 experience special.
Flagstaff welcomes everyone, but some places pay even more special attention to the needs and lifestyles that are important to us. Some Flagstaff hotels know that providing a free breakfast for the whole family can mean less hassle in the morning and extra time playing in the snow on your short weekend ski trip. Or perhaps allowing your dog to sleep in the hotel room with you means you still get to go out and enjoy a nice dinner knowing that your pup in a place that is warm and comfortable. Here are some hotels that might make your visit a little more convenient and enjoyable:
Best for:
» Travelers on a Budget
» Travelers with Pets
» Families
Written by:
Chrissy Zubieta
Tweet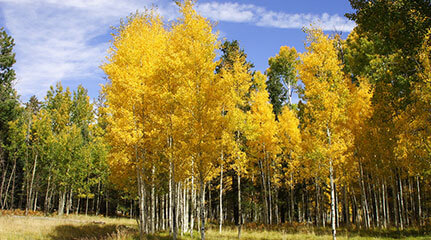 FLAGSTAFF, AZ WEATHER
Check out the weather conditions before you come. Winter and summer are popular, but there's no bad time to visit Flagstaff.
See Flagstaff Weather »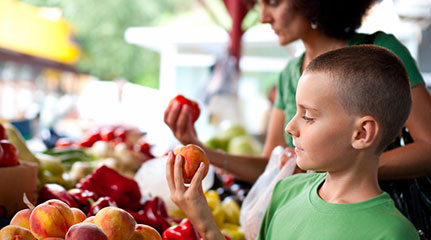 WHAT'S ON THE CALENDAR?
Our Flagstaff Event Calendar is full of festivals, workshops, art fairs, concerts and classes. Browse or add your event.
See the Event Calendar »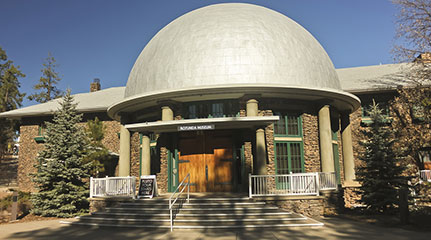 IF YOU ONLY HAVE ONE DAY TO SEE FLAGSTAFF
These are the essential things you MUST do to get the most out of your day trip.
Plan Your Day Trip Here »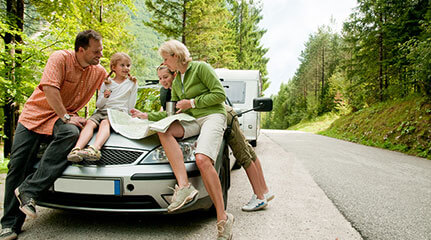 DRIVING DIRECTIONS TO FLAGSTAFF
Getting to Flagstaff is the first step. Driving is the most popular and practical way to get here.
Get Driving Directions from Nearby Cities »