Budget-Friendly Flagstaff
Flagstaff is certainly a place visitors can enjoy on a budget. In fact, during the warmer months, visitors come to Flagstaff specifically to camp. There are several maintained campgrounds that provide clean restrooms, water hook-ups and a camphost to contact in case of an emergency. These typically cost anywhere from $15-$30 per campsite per night. It doesn't get any cheaper than that, right? Actually it does. Flagstaff also has a lot of dispersed camping areas and BLM. If you don't require any amenities, there are many beautiful places that locals sometimes camp at even in the middle of the week just to be outside in nature and under the stars. It is for this reason that we hesitate to share some of these local favorites:
» Forest Road 151 (BLM - stay as long as you like)
» Top of Mt. Elden (20 minute drive all the way to the top - overlooks the city)
» Edge of the World - Woody Mountain Rd (drive start in Flagstaff and ends overlooking all of Sedona from Mollogon Rim)
» Antelope Hills (open meadow - perfect for star-gazing)
» Mars Hill (closest dispersed camping to Downtown Flagstaff)
For details and directions to maintained and free camping, go to our Flagstaff camping page.
Motels & Hostels
If a roof over your head and protection from the elements are a little more of what you need on this trip, motels and hostels are both great options. There are plenty of budget-friendly motels in Flagstaff ranging typically from $40-$80 per night. There are several motels located near NAU, near Downtown and along Historic Route 66.
Flagstaff attracts many backpackers and other budget travelers from around the world due to its close proximity to the Grand Canyon. The hostels offer everything from private bedrooms to bunk-style shared rooms at a lower rate; but these tend to fill up quickly. If you don't already have a hostel bed reserved by the time your visit approaches, call and ask to be put on the waiting list. It is common for beds to free up as many travelers get sidetracked and delayed by one of the many distractions of the beautiful Southwest. Whether it's extra days at Zion, a missed train ride or a sudden opportunity to hike the Grand Canyon with new travel friends, cancelled reservations happen everyday.
See Budget-Friendly Hotels »
Finally, Couchsurfing.com and AirBnB.com are two other ways finding cheap lodging. If you're not familliar with these, go to their website. Couchsurfing is a website that brings together people who have a spare couch (or guestroom… or air mattress… or floorspace) to sleep on and people who would like to sleep on said extra space for free. Usually a meal or some small gift is exchanged for the free housing, but not required. AirBnB is a website where people with extra rooms with beds in their house post their guestroom for use at a price less than a hotel room. It's like staying at an unofficial bed and breakfast. Both of these are community regulated and offer no set quality assurance. But they're cheap!
Nature is free and Flagstaff has a lot of it. National parks and some state parks charge an entry fee; some of them will be worth it to you, others might not be. There are many beautiful things to experience in or near Flagstaff. Here are some tips on how to lower the cost on some of the more expensive activities as well as some ideas for free activities:
Grand Canyon
The Grand Canyon charges $25 per vehicle. If you're planning on visiting the Grand Canyon and you're comfortable with road-tripping with other budget travelers, the Hostel DeBeau is a good place to see if anyone wants to split the Grand Canyon entrance fee and even gas. If you're going to visit other national parks as well, purchase the National Parks Pass. It's $80 and will grant you a year's worth of unlimited national park usage. If you're not sure if you'll get full use of it, save your Grand Canyon entrance receipt. If you end up spending more than $80 on entrance fees at any of the national parks combined, the cashier at the entrance can refund you the amount you've spent over $80 and give you a National Parks Pass.
Arizona Snowbowl
Lift tickets at Arizona Snowbowl get more pricey every year. You can ski or ride for free with a bit of extra effort and adventure. Snowbowl permits snow enthusiasts to skin or hike up Mt. Humphreys for free if you're at the top of the mountain before the chairs start operating. Many locals take advantage of this free option and are more than happy to start hiking at the break of day, while getting first run on freshly groomed snow. Some find this crazy, others find this invigorating. Either way, it's a way to go up the mountain for free!
Some ideas:
» Hike
» Mountain bike
» Rock climb
» Snowshoe
» Cross-country ski
» Sled
» Fish
» Boat, kayak or paddleboard
» Enjoy free entertainment at the Downtown Square
» Setup chairs just outside the fence at music festivals
» Use Student ID or International Travel ID to purchase most tickets (ie. museums, art exhibits and theaters)
» Sample food at Farmers Markets
» Go to Wheeler Park on weekends to see local arts & crafts
» Look at our Calendar of Events for free or budget-friendly events
See Budget-Friendly Things to Do »
Flagstaff has surprisingly great food for a small city. Visitors are constantly surprised by the high-quality of the food they get here. Perhaps one of the reasons for this is that the people of Flagstaff are generally environmentally conscious and either grow their own food or get it from sustainable and ethical sources. Ingredients are often fresh and restaurant chefs take great pride in their creations. If you can, avoid the fast-food chains when visiting. Your tastebuds and body with thank you. Having said that, restaurants here are not very cheap unless you're comparing the prices to a nice dinner out in Los Angeles or New York. If you plan on staying a while, go to the farmers market or one of the grocery stores and cook, while saving up for one really nice meal at one of the local restaurants. Listed below are some of our favorite restaurants that have menus on the more affordable end of the spectrum.
See All Flagstaff Restaurants »
---
1. Grand Canyon Day Tour
Voted on Trip Advisor as the most popular Grand Canyon day tour. This is the best way to enjoy th
...
More
2. GreenTree Inn Flagstaff
Located just minutes away from Northern Arizona University, and only three miles from Downtown Flags
...
More
3. Black Bart's RV Park
Black Bart's RV Park is located in the beautiful town of Flagstaff, Arizona and is perfect for va
...
More
4. Sedona Day Trip From Flagstaff
Spend your day exploring Sedona Red Rocks on our Sedona Day Tour. Your professional Sedona Guide wil
...
More
5. Flagstaff KOA
The Flagstaff KOA is located in the beautiful city of Flagstaff, and is just an hour from the bea
...
More
6. Fort Tuthill County Park
Nestled in cool Ponderosa Pine just 3 miles south of Flagstaff is the Fort Tuthill County Park, a
...
More
7. Bonito Campground
The Bonito Campground is located in the Coconino National Forest in Flagstaff, Arizona and is a b
...
More
8. Pine View RV Park
The Pine View RV Park is an active adult community campground located in Bellemont, Arizona and i
...
More
9. Kit Carson RV Park
The Kit Carson RV Park is located in the beautiful city of Flagstaff, Arizona and is a popular ba
...
More
10. Greer's Pine Shadows RV Park
The Greer's Pine Shadows RV Park is located in Flagstaff, Arizona and is a popular base camp for
...
More
11. Flagstaff Area National Monuments
Visit all three Flagstaff Area National Monuments: Walnut Canyon National Monument (7.5 miles), Suns
...
More
12. The Geekery
Perfect for families, enthusiasts, and casual gamers, The Geekery in Flagstaff is your local gaming
...
More
13. J & H RV Park
In the cool hills of Flagstaff at an elevation of 7,000 ft., J and H RV Park is a fun place to st
...
More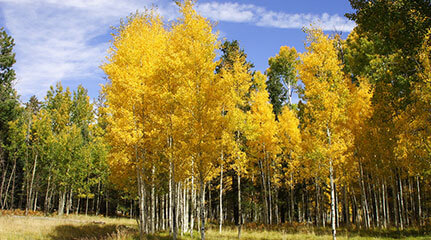 FLAGSTAFF, AZ WEATHER
Check out the weather conditions before you come. Winter and summer are popular, but there's no bad time to visit Flagstaff.
See Flagstaff Weather »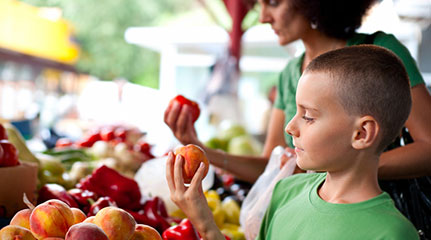 WHAT'S ON THE CALENDAR?
Our Flagstaff Event Calendar is full of festivals, workshops, art fairs, concerts and classes. Browse or add your event.
See the Event Calendar »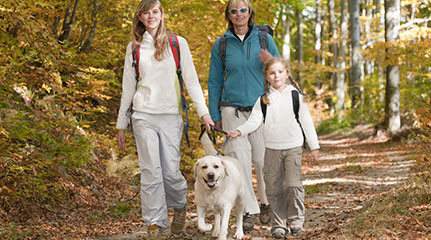 TAKING YOUR FAMILY TO FLAGSTAFF FOR VACATION?
Here are some of the most family-friendly hotels in Flagstaff and some things to do that should keep everyone happy…at least for a while.
See Family-Friendly Flagstaff »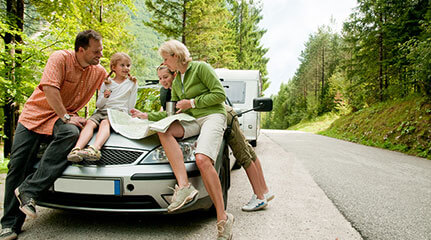 DRIVING DIRECTIONS TO FLAGSTAFF
Getting to Flagstaff is the first step. Driving is the most popular and practical way to get here.
Get Driving Directions from Nearby Cities »