Secret Wedding Venues in Flagstaff
LOCKETT MEADOW
Photo Credit: brianlorrigan.com
If you are looking for a breathtaking view of mountains, aspens, and pines, then look no further than Lockett Meadow. Located 15 miles North of Flagstaff (35°21'33.3"N 111°37'09.7"W) in the heart of the San Francisco Peaks, this meadow is a destination spot for anyone looking for a gorgeous view- specifically when the leaves are changing. Early October is when the leaves start to turn bright yellow and give an enchanting glow to the meadow.
Directions:Drive northeast of Flagstaff on US Highway 89 for 12.5 miles. Turn left on Forest Road 552, directly across from the Sunset Crater National Monument turnoff. Follow FR 552 for approximately one mile. Turn right at the Lockett Meadow sign and continue to the campground. This dirt road is closed in early spring and late fall due to snow.This road is not recommended for RVs/trailers due to the very steep, narrow (single lane), rough road.
This land is part of Coconino National Forest and therefore does require a permit for an event over 75 people. Check out their website for how to sign up for the permit.
INNER BASIN
Photo Credit: azhikers.org
This beautiful mountain oasis is surrounded by pines and aspens and makes an incredible backdrop for any outdoor ceremony. Usually accessed through a hiking trail starting at Lockett Meadow, there is the a forest service road that gets you there but small weddings are recommended due to difficult access. Please contact Coconino National Forest for more information on special permits and logistical details.
THE ARBORETUM
Photo Credit: thearb.org
This land is the home for over 750 species of plants and animals is a wonderful place for a wedding big or small. Their 200 acres has patios, gardens, and spectacular mountain views. They offer many packages for weddings and can tailor everything to your matrimonial needs. If you are interested please contact Alexis Holle at 928-774-1442 or alexis.holle@thearb.org.
THE HOLY CHAPEL OF THE DOVE
Photo Credit: pinterest.com
This small wedding venue is perfect for anyone that is looking for a beautiful and intimate ceremony. This A-frame style building is unique and only sits a maximum of 20 people . Located off of highway 180 past Snowbowl, the chapel is not an outdoor venue but is surrounded by beautiful mountain views seen from the backdrop window and is secluded. For more information about setting up a reservation please call (928) 774-3603.
THE FLAGSTAFF NORDIC CENTER
Photo Credit: blog.ther2studio.com
Located 15 miles northeast of Flagstaff, the Nordic Center is an outdoor venue that consists of open views surrounded by beautiful Coconino National Forest. During the winter the facility is used for cross country skiing, but during the summer it is a gorgeous and prime location to have an outdoor wedding . For any further questions or to reserve a spot please contact the lodge at (928) 220-055.
THE PIT
Photo Credit: www.fs.usda.gov
Known primarily by rock climbers, the Pit is a hiking, climbing, and camping area. Surrounded by limestone structures, the path leads to an amazing view over the canyon. This makes a wonderful backdrop to any wedding. this area is located in Coconino National Forest and is off of Lake Mary Road. For this reason, any wedding party over 75 people needs a special permit. For more information please visit the Coconino National Forest website.
EDGE OF THE WORLD
Photo Credit: agentathletica.com
This site is not the easiest to access and therefore not for anyone looking to have a large wedding party. You must follow dirt or rough road for about 45 min from Flagstaff AZ but once you reach your destination you forget all about the bumpy drive. As you look through the trees, you get a beautiful view of the Sedona area. You can look down on the red rocks while having a pine forest at your back.
Directions start by taking Historic Route 66 west out of Flagstaff, then turning left on Woody Mountain Road. Follow this road, which turns to dirt, for about 23 miles. Do not take any side roads until you can see the break in the trees to your right. This is the End of the World. Choose any of the pull-offs here to enjoy the view.This area is part of the Coconino National Forest and therefore does require a permit for an event over 75 people. Check out Coconino National Forest's website for more details.
ABINEAU LODGE
Photo Credit: bnbnetwork.com
If you are looking for a rustic Flagstaff wedding, look no further! This lodge located in Mountainaire provides beautiful, forested area and an indoor venue for a reception or if the weather looks cloudy. Also, the Corkscrew Wine Bar located on the main floor is a great place to serve guests drinks during the wedding reception.
THE RIORDAN MANSION
Photo Credit: azstateparks.com
This historic Flagstaff home dates back to the pioneer times. The Riordan family, one of the founding Flagstaff families, was incredibly influential during their time. This mansion is what is left of their legacy. The ground are filled with gardens and is prime during the fall when the leaves are changing and during the summer when the flowers are blooming. If you would like to book a date or have any further questions please contact (928) 779-4395.
CAMP COLTON
Photo Credit: pinterest.com
Only 30 min from downtown Flagstaff, this kids camp is located in a high altitude wilderness setting. Some may remember the camp from when they were in sixth grade, but during the summer months the beautiful historic lodge and grounds are perfect for any Flagstaff wedding. Surrounded by the Coconino National Forest, this venue gives a forest backdrop like no other.
MORMON LAKE
Photo Credit: studio-616.com
Located 29 miles southeast of Flagstaff, this rustic building is a unique backdrop for any wedding. The log cabin has a restaurant inside it. This is good due to the fact that Mormon Lake is fairly isolated from other facilities. This gives you sense of seclusion in your wedding venue. For more information please contact the Lodge at (928) 354-2227.
SNOWBOWL
Photo Credit: tangledlilac.com
Known for hosting winter sports, this ski lodge has a double function during the summer as a beautiful wedding venue. Located on the San Francisco Peaks, this setting includes pines, aspens, and amazing views. For more information please contact the facility at (928) 779-1951.
FORT TUTHILL
Photo Credit: chelsea-bird.com
Traditionally remembered for its fair grounds and the Flagstaff Extreme Adventure Course, this wooded area has campgrounds and acres of forest to utilize as a wedding backdrop. Though part of the Coconino National Forest, to reserve a spot and find an area that works for your wedding vision, you'll need to contact Fort Tuthill at 928-679-8000.
LOWELL OBSERVATORY
Photo Credit:
mshpics.com
Holding a special place in the heart of this Dark Sky city, Lowell Observatory is located on a hill above Flagstaff. Within city limits, this home of astronomy isn't known typically as a wedding venue but the grounds provide a beautiful summer backdrop for anyone looking for a unique wedding venue. For more information please contact Lowell Observatory at (928) 774-3358.
---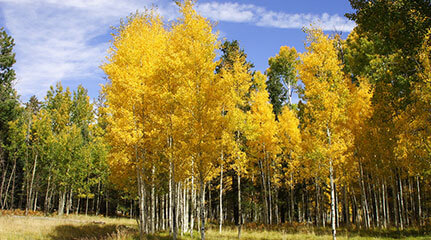 FLAGSTAFF, AZ WEATHER
Check out the weather conditions before you come. Winter and summer are popular, but there's no bad time to visit Flagstaff.
See Flagstaff Weather »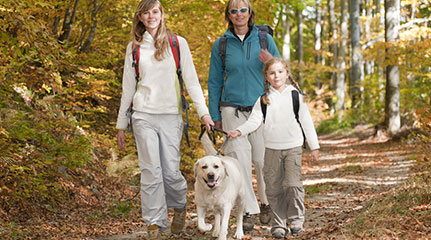 TAKING YOUR FAMILY TO FLAGSTAFF FOR VACATION?
Here are some of the most family-friendly hotels in Flagstaff and some things to do that should keep everyone happy…at least for a while.
See Family-Friendly Flagstaff »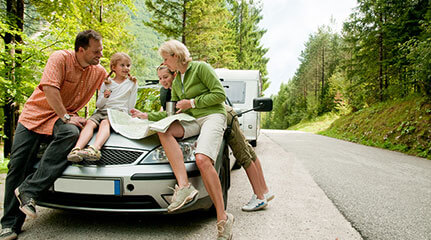 DRIVING DIRECTIONS TO FLAGSTAFF
Getting to Flagstaff is the first step. Driving is the most popular and practical way to get here.
Get Driving Directions from Nearby Cities »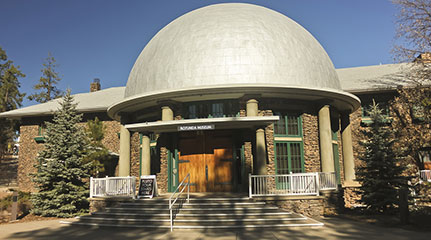 IF YOU ONLY HAVE ONE DAY TO SEE FLAGSTAFF
These are the essential things you MUST do to get the most out of your day trip.
Plan Your Day Trip Here »