A Parent's Guide to NAU Graduation
Photo Credit: nau.edu
Having your child graduate college is a proud moment in anyones life! It's a time to celebrate and share this amazing accomplishment with them. It's not always easy sending them off into the world and here is your chance to get some more quality time in with them!
Where to Stay in Flagstaff for NAU Graduation
When choosing a hotel to stay at during the NAU graduation festivities, consider your activities, what part of town they'll be taking place, and whether you'll want to just park you car once or deal with moving your car often (the struggle is real when it comes to parking in Flagstaff). Hotels in Flagstaff range from close to campus to away from all the hustle and bustle of the graduation scene. You can find a full list of hotels that fit your needs in our Where to Stay section or you can just go directly to hotels Near NAU.
Things to Do
Flagstaff is a wonderful place to spend quality time with your graduating student. A stroll through the downtown area will bring you past many fantastic restaurants and local hangouts. Check out Flagstaff restaurants. If an outdoor adventure is what you seek, there are wonderful hikes, mountain biking trails, stand up paddle boarding, fishing and so much more! From museums to adventure tours, you'll find something extraordinary to do on our things to do in Flagstaff section.
Getting There
Directions
All commencement ceremonies take place in the J. Lawrence Walkup Skydome. This is the large white dome building on campus. An interactive map of Northern Arizona University is provided at http://nau.edu/Commencement/Traffic-Map/if you need further directions or would like to check out other buildings on campus. Also note directions from popular areas include:
Approaching from I-40 W (Albuquerque)
Take exit 195 and merge onto I-17 North
In less than a mile, take exit 341 for McConnell Dr.
Follow the on-campus prompts for directions and traffic flow
Approaching from I-40 E (Los Angeles and Kingman)
Take exit 195 toward AZ 89A/Phoenix/Flagstaff, then merge onto I-17 N
From there, take exit 341 for McConnell Dr.
Follow the on-campus prompts for directions and traffic flow
Approaching from I-17 N (Phoenix)
Take exit 341 for McConnell Dr.
Follow the on-campus prompts for direction and traffic flow
Parking
If you have ever been to NAU before you will already know how frustrating parking can get. The main parking lots on south campus include the Dome parking lot and South commuter. Either one of these parking lots are accessible by foot or bus to the ceremonies. South commuter is the farther of the two. For more information on traffic flow check out http://nau.edu/Commencement/Traffic-Map/ for a helpful map.
---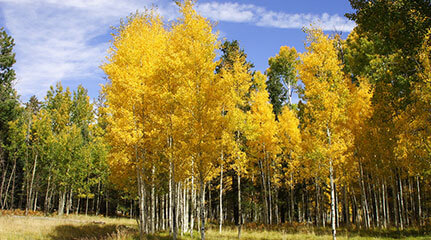 FLAGSTAFF, AZ WEATHER
Check out the weather conditions before you come. Winter and summer are popular, but there's no bad time to visit Flagstaff.
See Flagstaff Weather »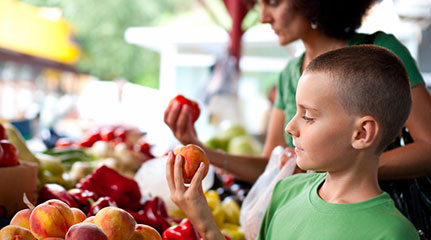 WHAT'S ON THE CALENDAR?
Our Flagstaff Event Calendar is full of festivals, workshops, art fairs, concerts and classes. Browse or add your event.
See the Event Calendar »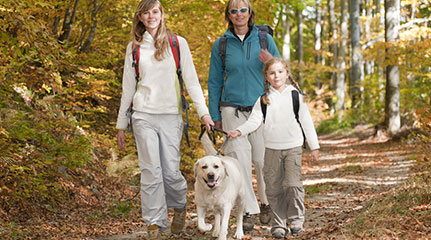 TAKING YOUR FAMILY TO FLAGSTAFF FOR VACATION?
Here are some of the most family-friendly hotels in Flagstaff and some things to do that should keep everyone happy…at least for a while.
See Family-Friendly Flagstaff »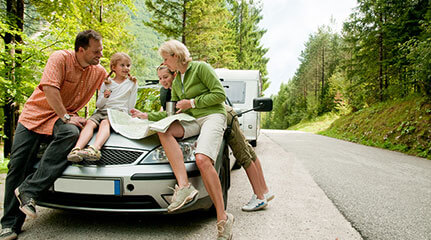 DRIVING DIRECTIONS TO FLAGSTAFF
Getting to Flagstaff is the first step. Driving is the most popular and practical way to get here.
Get Driving Directions from Nearby Cities »