Best For…
Your family is most welcome at these places in Flagstaff. Family-friendly means going the extra mile to help you manage your trip with your kids and partner in mind. From activities, accessibility, safety and convenience to space, flexibility and more, these family-friendly hotels and restaurants are here to make your Flagstaff vacation more enjoyable for you and the whole family.
Flagstaff is a mecca for outdoor activities, which can be enjoyed by the whole family. Choose from dozens of hiking and biking trails; explore the Lava Tube Cave; visit the Meteor Crater; or get a close look at bears at a wildlife park. Other things that families often enjoy is looking into deep space with telescopes at Lowell Observatory; participating in seasonal activities at the parks; going on the Scenic Skyride or skiing at Arizona Snowbowl; and of course, families love to camp, fish, boat and cookout.
Guided activities and tours are a highly recommended for families. Guided activities such as rock climbing and horseback riding allow the whole family to enjoy themselves under the supervision and safety of an experienced professional guide. Grand Canyon tours and park ranger talks are also a really fun thing to do with kids. There are so many things to do in Flagstaff — take a look at the list below of some of our favorite family-friendly activities and also check out Calendar of Events.
Traveling with your pet? If you travel often with your pet or pets, you know there is a range of "pet-friendliness." Some hotels simply allow you to bring your pet into the room, others treat your pet as family. It just so happens that not only is Flagstaff a dog-friendly town, but it's very common for locals to bring their dogs with them almost everywhere they go. Flagstaff hotels are very much used to visitors traveling with their furry friends and often are ready to greet your pup with a treat and a bowl of water. There is a pretty big selection of pet-friendly hotels, motels, cabins and vacation homes for you to chose from. In general, most hotels permit up to two dogs, so if you have more consider staying at a cabin or a vacation rental. Take a look at these pet-friendly hotels in Flagstaff, AZ and see if any of them get your pup's two paws up.
Flagstaff is a very pet-friendly town. Most restaurants with patios permit dogs to be leashed to the outside portion of the patio, while bars that do not serve food allow you to bring your pup into the establishment. You'll find that pets are just part of the local scene and typically go with their owners everywhere. Many of the small businesses such as bike shops and ski shops will have a dog lulling about only coming out to say hi and check out the most recent patrons.
Hiking and running on the trails are the most popular things to do with your pet. Most trails require dogs to be on a leash, which is the considerate thing to do especially if you and your dog are not familiar with the trails or the area. During the warmer months of the year, Flagstaff hosts several events and festivals at the parks and in the woods. Dogs are almost always welcome to these. Just be mindful of your dog and considerate to others when going to public events; that way our furry friends can continue to be invited in future.
Are you traveling on a budget? Flagstaff is no stranger to guests who don't mind "roughing it." Actually, many visitors prefer to camp rather than stay in a motel or hostel when the weather is nice. Whichever preference you may have, Flagstaff certainly has accommodations to fit your needs without you having to spend a lot of money. Whether you're a student, a backpacker on your way to see the Grand Canyon or just budget-minded, take a look at these budget-friendly hotel options and see if any of them work for you. If you're planning on staying a while and are the kind of traveler who has everything you need to survive in the back of your vehicle, check out our BLM map. There is dispersed camping everywhere, and it's typically just a matter of your vehicle being able access some of the areas that require 4-wheel-drive at times.
Motels and hostels are a great option for the budget-minded, especially if you plan on being outdoors most of the time. Many Flagstaff visitors require just the basics: a roof over their head at night, a clean bed and shower. The rest of the day they are out exploring the Flagstaff and other nearby attractions. If the basics are all you require, staying at a Flagstaff motel will be just what you need. But the chances are that you'll get a few more amenities regardless like free Wi-Fi and coffee in the room as well.
Flagstaff is definitely one of those places where you don't need to spend a lot of money in order to experience the good stuff; especially if you already have a knack for outdoor adventure. Flagstaff has a high "dirtbag" population. For those of you not familiar with this term, it's a word used often proudly to refer to people who are committed to a given outdoor lifestyle to the point of abandoning stable employment and other societal norms in order to pursue said outdoor lifestyle. Usually the passion for rock climbing, river rafting, skiing and other high-consequence sports are the impetus towards this lifestyle. Consequently, hygiene and other everyday conveniences are not a priority. The point is that Flagstaff's outdoor culture rocks so much that people from all over the country come here to live out this passionate lifestyle.
So what can you do on a budget? Nature is free. There is no cost to enjoy the trails on Mt. Humphreys nor Mt. Elden. There is no charge for parking at the base of these mountains and they are open 24/7. Crags are free, putting in at the lake and rivers are free, and mountain biking trails are free. If you've taken the train or shuttle into Flagstaff, the taxi cabs are reasonably priced and often times there are shuttles to some of the more popular attractions such as the Grand Canyon. Places like the DeBeau Hostel have connections with Grand Canyon guides who offer guided hiking tours at backpacker prices. Also, catching a ride with people headed in your desired direction is still a common thing in Flagstaff. Just be smart about it. If you're already an outdoor adventurer and have your own gear but want to hook up with some locals, head over to one of many gear shops in town. They can surely point you in the right direction. For all other things that you can do on a budget that doesn't necessarily entail going outdoors, take a look at our list of things to do on a budget below as well as our Calendar of Events.
Written by:
Christina Hecht
Tweet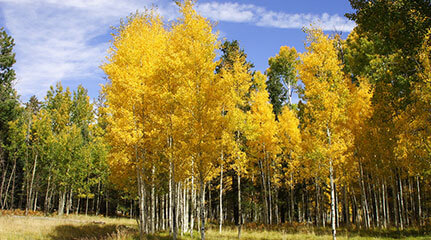 FLAGSTAFF, AZ WEATHER
Check out the weather conditions before you come. Winter and summer are popular, but there's no bad time to visit Flagstaff.
See Flagstaff Weather »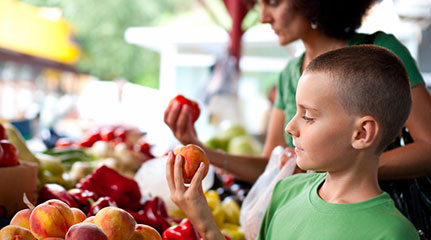 WHAT'S ON THE CALENDAR?
Our Flagstaff Event Calendar is full of festivals, workshops, art fairs, concerts and classes. Browse or add your event.
See the Event Calendar »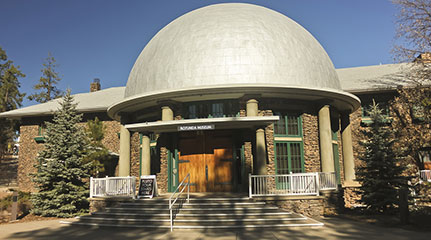 IF YOU ONLY HAVE ONE DAY TO SEE FLAGSTAFF
These are the essential things you MUST do to get the most out of your day trip.
Plan Your Day Trip Here »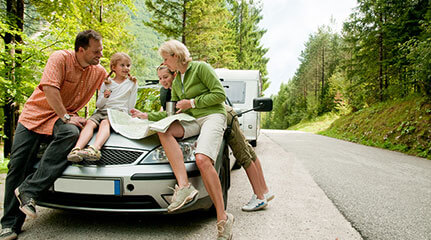 DRIVING DIRECTIONS TO FLAGSTAFF
Getting to Flagstaff is the first step. Driving is the most popular and practical way to get here.
Get Driving Directions from Nearby Cities »